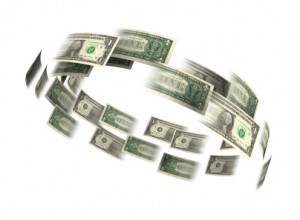 This event is a workshop and panel discussion for developing an operational growth and capital investment plan. Join us for the final session of the 2010-2011 Great Lakes Savvy Entrepreneur Series.
Tuesday, May 17, 2011 in the ATDC conference room (1402 E. Sharon Avenue).
Networking social with light refreshments 5:30 PM
Panel discussion 6:00 PM to 8:00 PM
For most startups and early stage technology companies, raising investment capital is the first and most daunting task.  Particularly in bootstrapped start-ups, diversion of management resources to fundraising tasks usually lengthen time to market, which feeds back into a need for even more capital to support the launch.  In the process of increasing the investor "ask," valuation and terms become more difficult, and investor skepticism about the business can become a self-fulfilling prophesy.
Much heartache can be reduced, and the entire process including these time-consuming parts, can be streamlined and accelerated by developing and following a "Capital Fundraising Plan" (CFP).  This panel discussion featuring Don Baker of  Safford and Baker, PLLC, Legal Advisors to Technology Businesses will cover:
How to forecast your capital needs and compare those needs to your plan for achieving operational success.
Correlate needs to business valuation so that you can build a credible case for the investment proposition being offered to investors.
Decide what KIND of financing is needed, what type of financing/investment source is best for you, and what investment terms are reasonable to offer in light of your enterprise needs.
Questions and answers raised in developing a CFP.
A comprehensive case study of CFP development.
Please join us!
Contact John Diebel ( jfdiebel@mtu.edu ) 487-1082 for more information