Category Archives: Events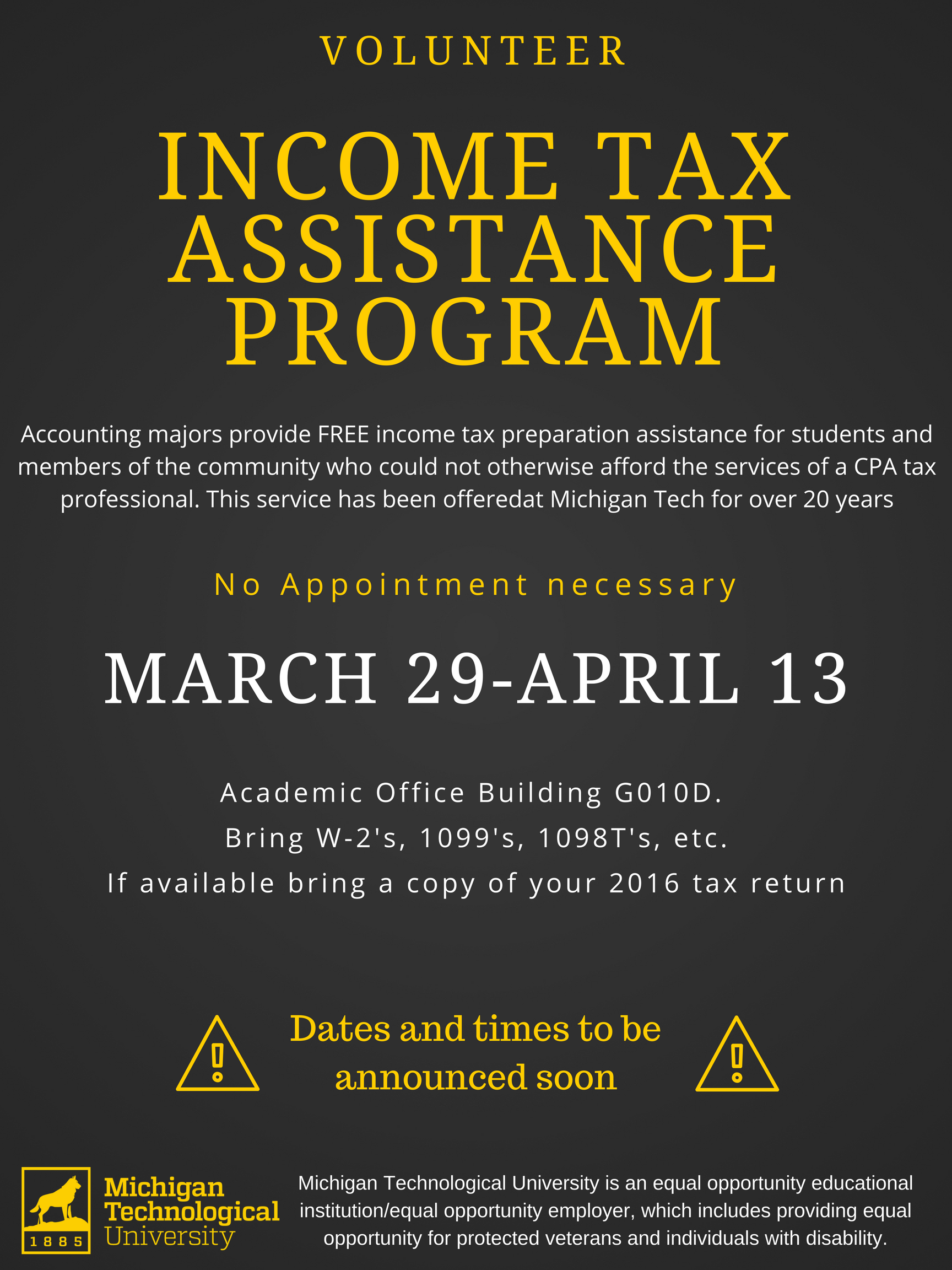 ---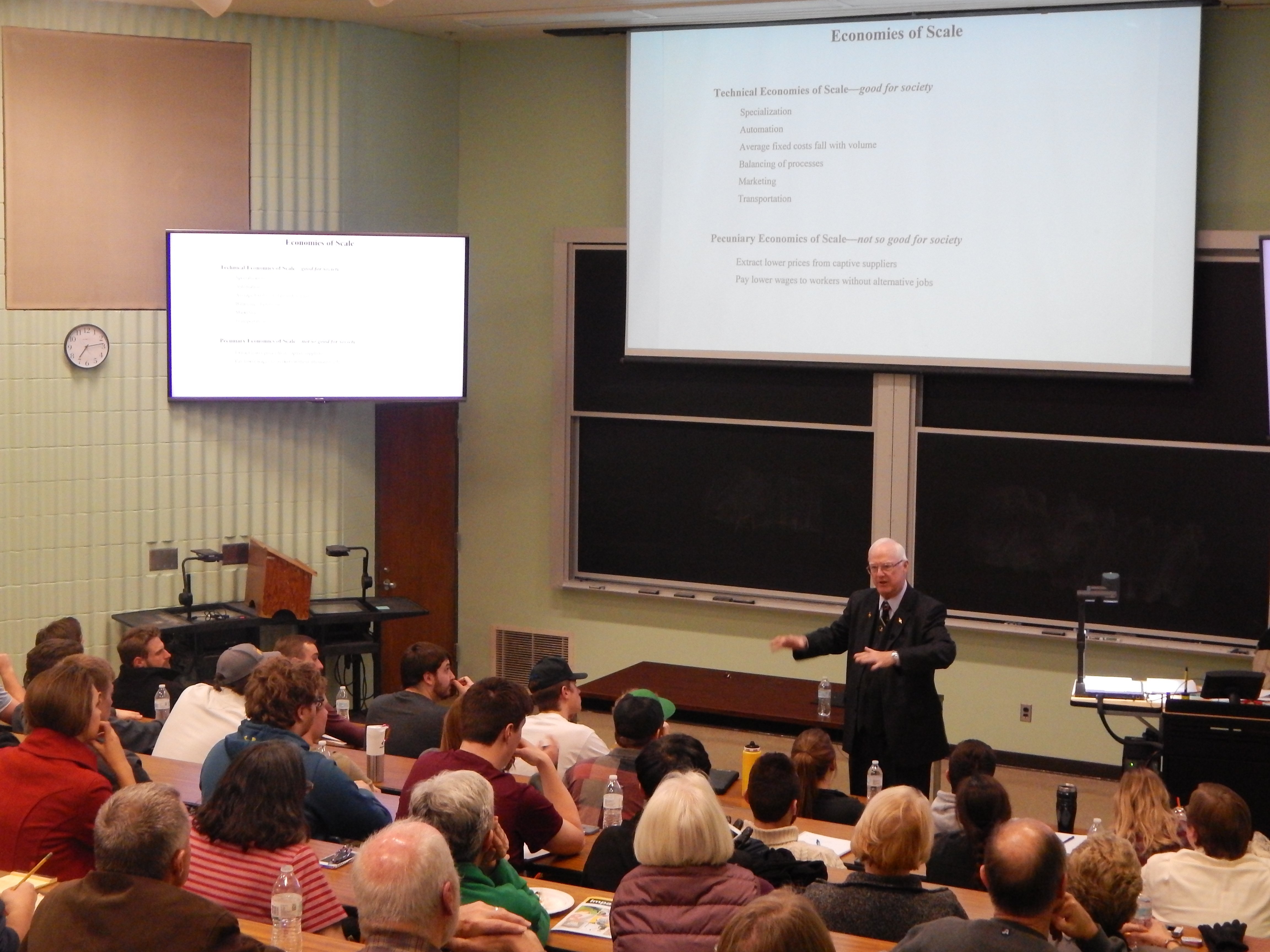 Dr. Paul Nelson gave a lecture on Thursday, November 16 entitled "The Current State of Competition in the United States" organized by the Economics Club with the support of the SBE. More than 100 people were in attendance including students, faculty, and members of the local community.  Dr. Nelson's lecture described the rise of oligopolies over the last few decades and how innovation is pretty much the main hope to disrupt them.
For more information, visit the Daily Mining Gazette.
---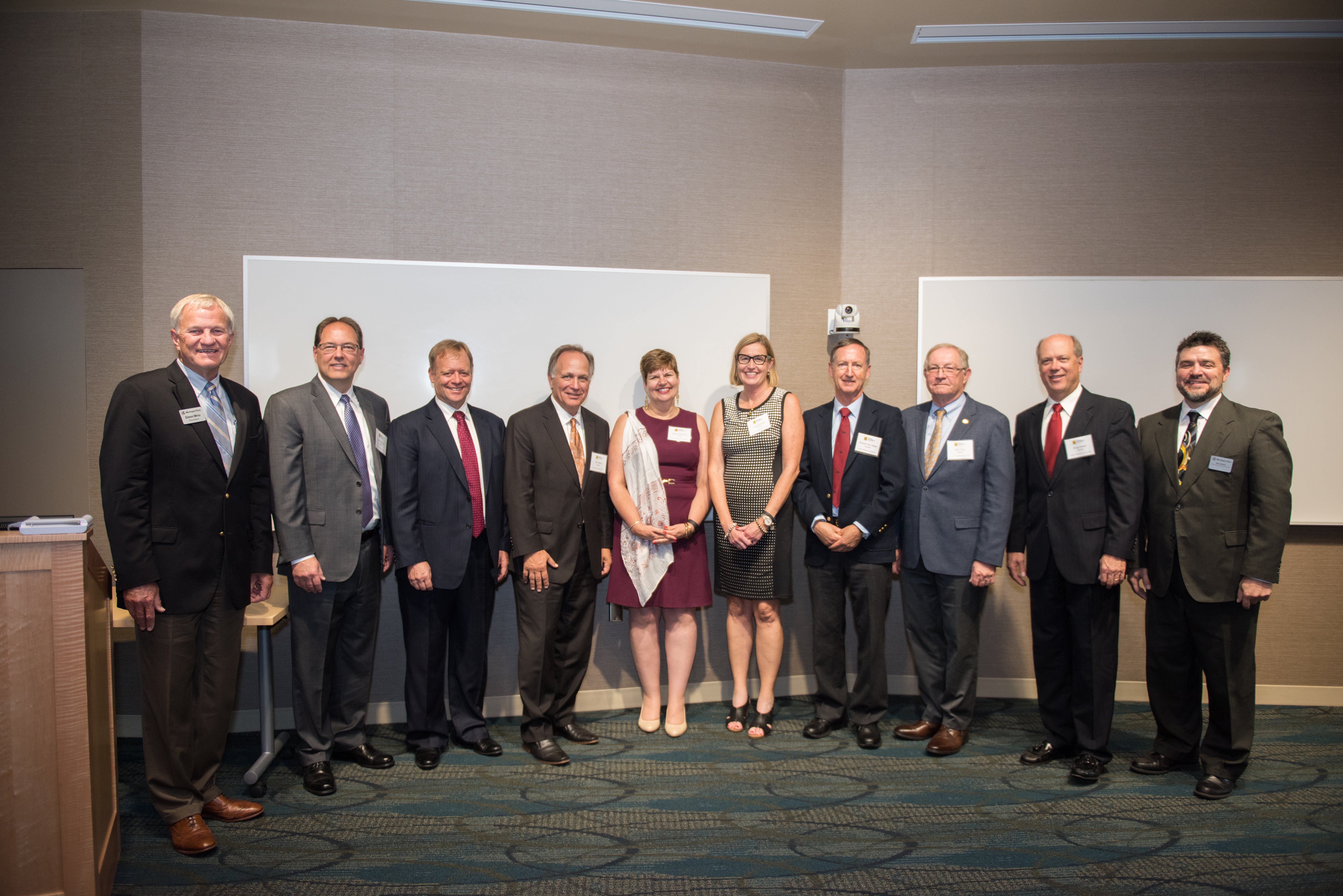 On September 22 the School of Business and Economics held an induction ceremony to welcome 10 new members to the Michigan Tech's Academy of Business.  The Academy honors outstanding business leaders, leaders in civic affairs, and those who have contributed significantly to the growth and development of the School of Business and Economics.
2017 Inductees
Alton R. Berquist
John F. Calder '76
Marie Cleveland '82
Douglas J. Hamar '84
John J. Rockwell '79
Carrie Schaller '87
Ronald D. Staley '80
Richard E. Ten Haken '70
Robert S. Tripp '67
Kevin S. Wampler '86
---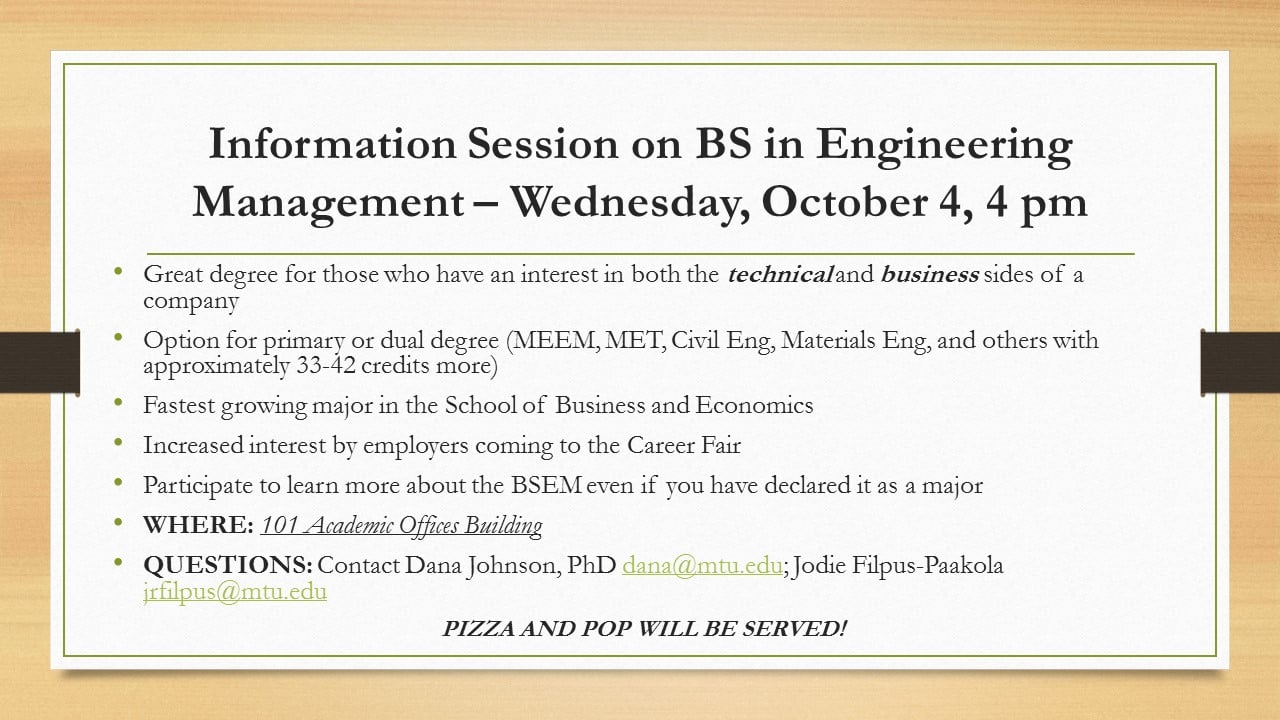 ---
The following outstanding alumni and friends will be recognized at the Alumni Reunion Awards Dinner on campus August 4, 2017:
University Awards
Board of Control Silver Medal: Presented to persons who, through personal and professional achievement, are outstanding examples of Michigan Tech's more recent graduates
John Drake '64 BS Mechanical Engineering, '68 MS Business Administration, Hancock, MI
Norbert Verville Sr. '60 BS Business Administration, Houghton, MI
Alumni Board of Director Awards
Outstanding Young Alumni Award: Presented to alumni under the age of 35 who have distinguished themselves in their careers. The award recognizes the achievement of a position or some distinction noteworthy for one so recently graduated.
Kevin Baker '04 BS Biomedical Engineering, '05 MS Materials Sciences, Royal Oak, MI
Outstanding Service Award: Presented to alumni and friends making significant contributions to the success of the Association and/or the University
Paul Mikkola '66 BS Metallurgical and Materials Engineering, '89 Honorary PhD, Bedford, NH
Distinguished Alumni Award: This award recognizes alumni who have made outstanding contributions both in their careers and to Michigan Tech over a number of years.
John Rockwell '79 BS Business Administration, San Jose, CA
Humanitarian Awards: Presented to those alumni and friends who, through their outstanding involvement and dedication, have made a significant contribution of volunteer leadership or service which has improved or enriched the lives of others and the welfare of humanity, and whose accomplishments reflect admirably on or bring honor to their Alma Mater
Sanna Roling '67 BS Biological Sciences, Spring, TX
Nicholas Schreiner '11 MS Environmental Engineering, Ankeny, IA
Honorary Alumni Award: This award honors individuals who have provided service and support of the university characteristic of dedicated alumni. The Association reserves this award to recognize the strongest non-alumni supporters of Michigan Tech.
John Dau, Clinton Township, MI
For additional information, contact the Alumni House.
By Alumni Engagement
---