Category Archives: Accounting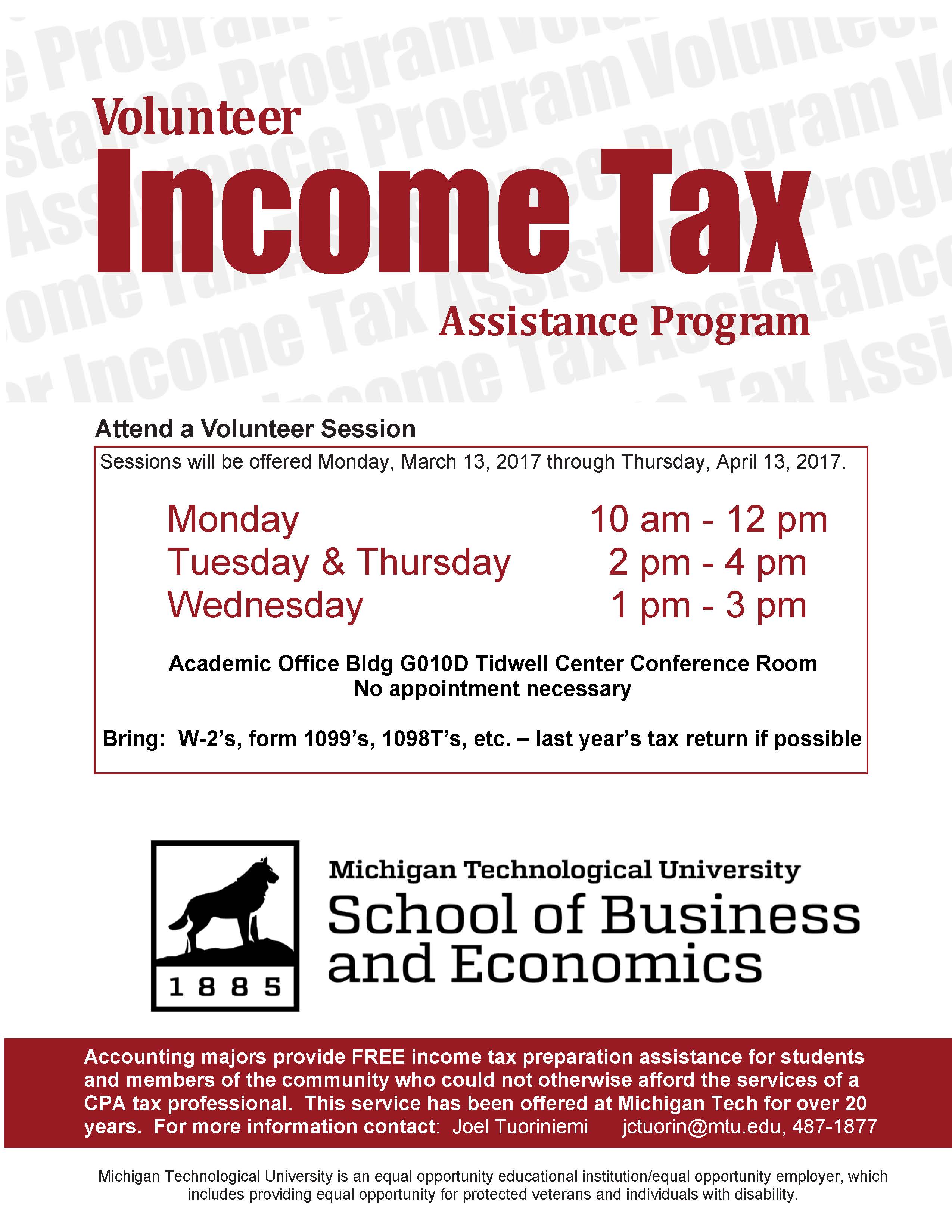 ---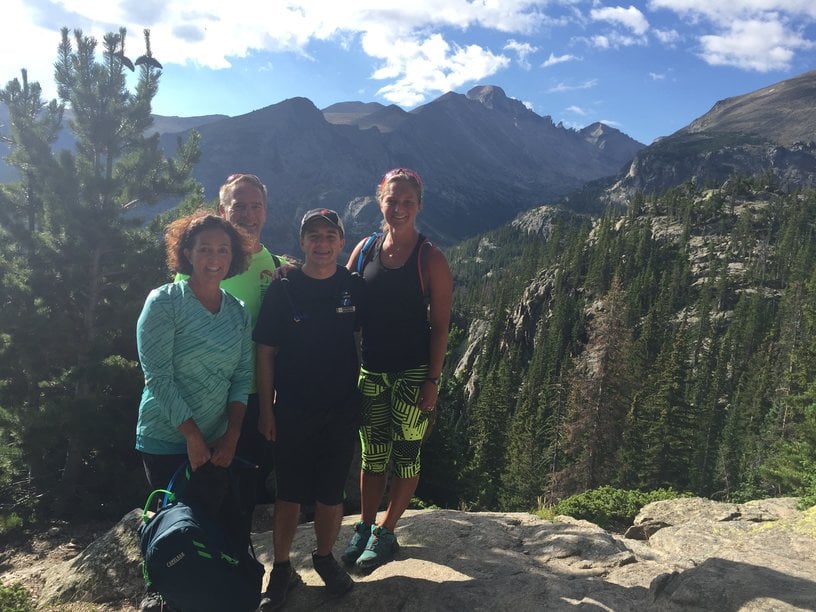 Erin is a second year accounting student from Traverse City, Michigan.  During her search for the perfect university, she recalls looking for school with a prestigious academic atmosphere in a location that would allow her to continue to enjoy the outdoors. In the fall of her senior year, Erin was invited to participate in the School of Business and Economics' Impact Scholarship Competition.  At the competition, Erin and her family had the opportunity to meet several faculty members including Dr. Heather Knewtson.
This fall, two years after participating in the scholarship competition, Erin had Dr. Knewtson for Introduction to Finance. Even though they had met briefly, and some time ago, Dr. Knewtson remembered having met Erin and her parents at the competition and was excited to have her in class.  Joel too recalled having met Erin, and was enthusiastic that she had chosen to pursue a degree at Michigan Tech. Erin says this is just one example of our faculty truly caring about their students.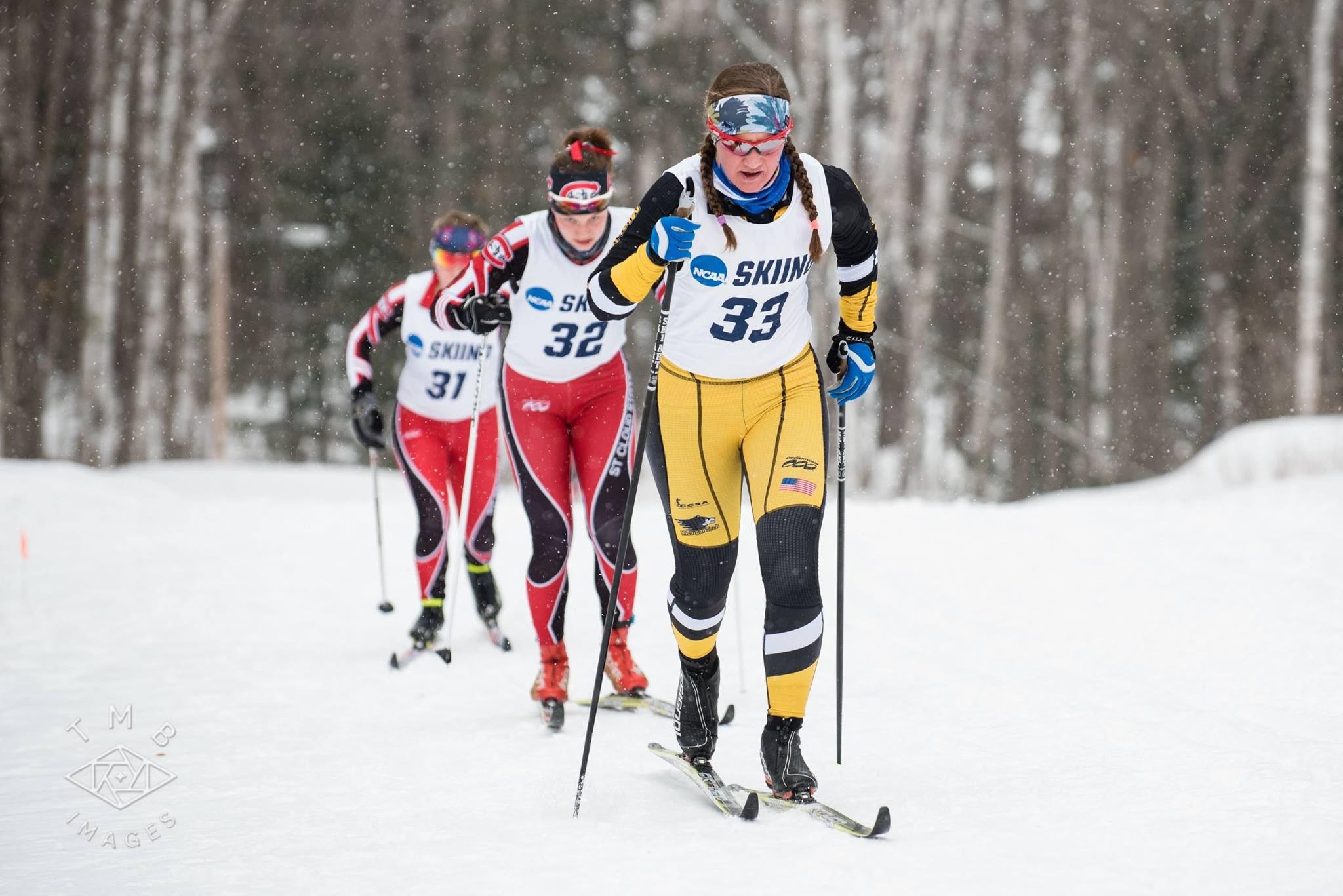 All through high school Erin was an avid runner and skier, but was not sure if she would continue to compete at the collegiate level.  During her freshmen year at Tech, she was a walk on for both the Nordic and running teams.  Needless to say, she never looked back.  Erin has continued as a three season athlete.  That means she runs on the cross country team in the fall, skis on the Nordic team in the winter, and runs track in the spring.  "Being an athlete really has taught me time management. I need to go to sleep early so I can wake up and be productive in classes and at practice." Traveling many of the weekends throughout the year requires her to stick to a strict study schedule so she is able to make the most out of every day.  One of her favorite parts about competing on the home trails is seeing her professors in the crowd. "It is much different for someone to show up to a ski race and stand around in the snow than it is to come to an indoor sporting event and sit comfortably in the stands." Erin says she can't imagine what she would do with all her time if she wasn't involved in athletics.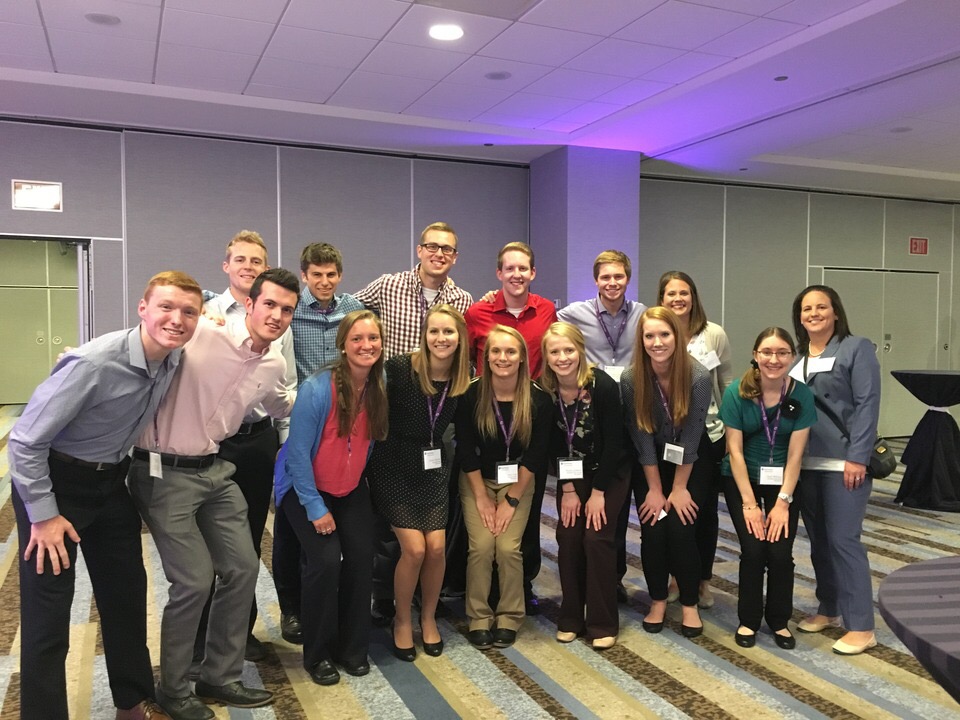 While being a student athlete does take up on average 15 hour a week (plus travel), Erin has also made time to get involved in an academic organization, Kappa Sigma Iota (KSI).  KSI is a student organization dedicated to helping students gain an understanding of the business world through networking, guest speakers, and CPA/industry tours.  In her first year at Michigan Tech, Erin went on a trip to Minneapolis with KSI.  They visited a few companies and firms including Caterpillar, the Federal Reserve Bank of Minneapolis and Grant Thornton.  After their tours, she sent a follow up Email to Grant Thornton thanking them for the experience, and mentioned she was interested in exploring a career with a CPA firm.  The representative from Grant Thornton got back in touch with Erin and invited her to participate in a four day recruiting conference known as Grow with Grant Thornton.  In July 2016 she headed to Chicago with other college students where they were exposed to Grant Thornton's services lines such as audit, tax and advisory.  Shortly after the program ended, Erin was offered an internship for the following summer.  Erin is excited to spend this summer in Minneapolis where she will work as a tax intern.
While Erin is only half way through her second year, she knows she will pursue the Accelerated Accounting (MS) Michigan Tech and take the CPA exam.  We are excited to see what the coming years have in store for her!
If you'd like to learn more about Erin, or get in touch with her check her out on ZeeMee!
---
Find classes to meet your general education requirements.  Using the "Attribute Search" will help you find classes available for a particular semester.
Advanced functions are available to search for classes on this site here
After you select the term (Spring 2017, Summer 2017) you will go to the search functions (see picture below)
SUBJECT:  Select multiple subjects by using the "Ctrl" + right click function or you can select all subjects with a left mouse click and highlight all subjects by dragging down.
CAMPUS:  If wanting online courses select "MTU Online" in "Campus" search.   NOTE most online options are available in Summer terms.
PART OF TERM:  AKA Track A (1st Half of Term) or Track B (2nd Half of Term) is helpful especially in Summer to select the track you would wish to take a class.

ATTRIBUTE

TYPE:  Finally…need a course to fulfill a particular General Education requirement (

attribute

) such as a HUFA (Humanities and Fine Arts) course? This can provide a list of courses available to fulfill a requirement for a particular semester.  TIP:  Select multiple subjects or subjects you are interested in
---
On October 13 and 14, Kappa Sigma Iota (KSI accounting club) visited Milwaukee to experience some business in action. The students were hosted by Becker Professional Education.  Their first stop was Schenck CPA firm, then they visited with PwC Advisory (the second largest CPA firm in the world) with a final stop at Bemis Manufacturing.  Students on this trip were able to meet with everyone from managing partners to newly hired accountants.  Some student comments on their experience:
"Accountants sure do love their jobs!"
"Excel is the tool of business, and I need to learn to use it better.'
"I got a better understanding of what they are looking for when they ask situational questions during an interview."
KSI is already beginning to prepare for their Volunteer Income Tax Assistance program (VITA) which will take place in February.  Through this initiative students in the accounting club assist community members and area students with completing tax returns.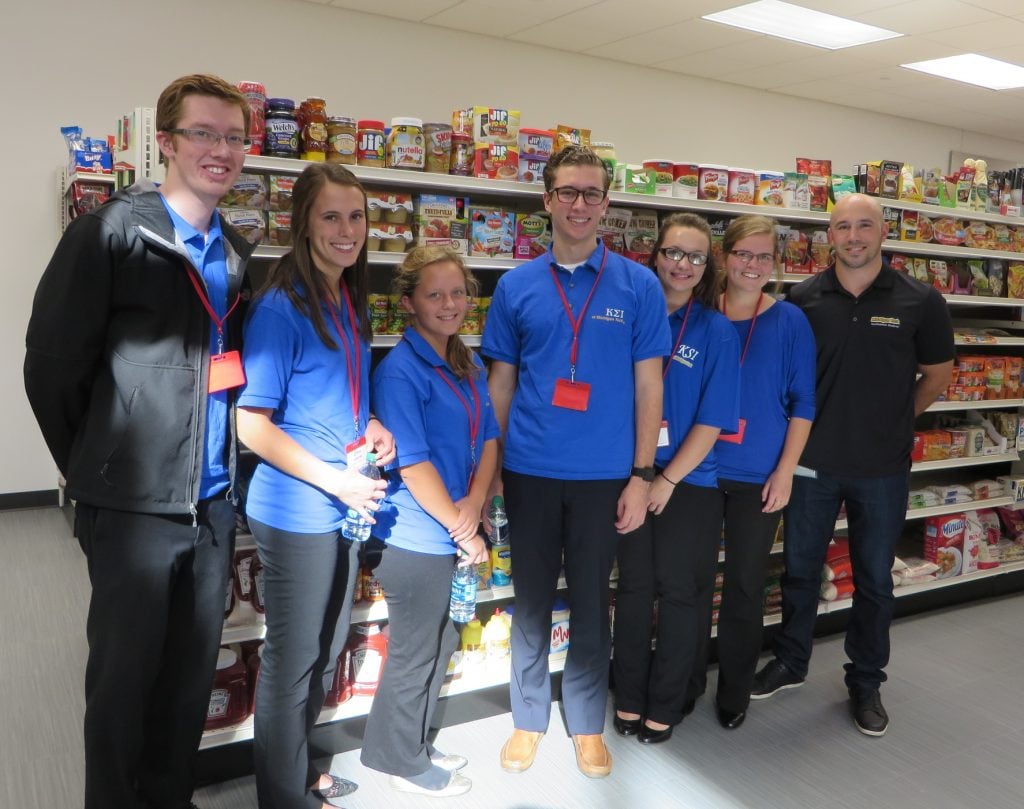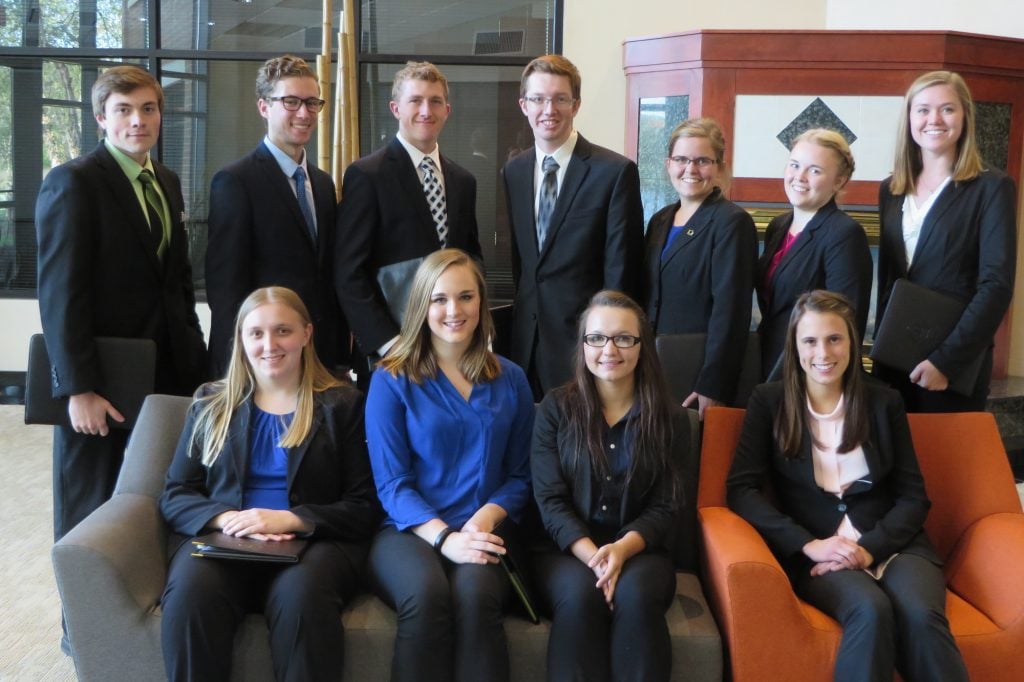 ---
Michigan Tech School of Business and Economics Alumnus Ed Robinson and his wife Betty  have generously given to the SBE for 50 years. Their latest gifts benefit the School two ways, with an endowed fellow as well as physical improvements to the Academic Office Building that houses the SBE.
Ed Robinson graduated from Michigan Technological University in 1966. It's been 50 years since he left campus, but the culture of philanthropy he fostered in the School of Business and Economics (SBE) will resonate far into the future.For more than 30 years Robinson and his wife Betty have generously given to the SBE. Last year the couple decided that what they've done in the past wasn't enough and vowed to do more—much more.

Through the Robinsons' philanthropy, the SBE will see significant improvements both academically and in the physical state of its building. What was initially an idea for renovation, ended up as a major improvement to the Academic Office Building, home of the SBE, and a planned bequest for the Edward and Betty Robinson Endowed Faculty Fellow in accounting. The bequest will fund what will be known as the "Robinson Fellow."

Eric Halonen, Michigan Tech's assistant vice president for advancement, said students are the beneficiaries of the Robinsons' service and philanthropy.

"Ed and Betty are building the School of Business and Economics through two facets, with both a building renovation and the faculty fellow position," he said.
Sam Tidwell Center
Dean Johnson, interim dean of the SBE, noted Robinson's past dedication to the school, particularly his work as chair of the Tidwell Center Endowment Campaign. Named after the legendary late accounting professor Sam Tidwell, the Tidwell Center consists of endowment funds to support scholarships and direct student services.
"Ed's guidance and his generous gift will ensure a lasting bond between legendary faculty like Sam Tidwell and those who will have the honor of serving as the Robinson Fellow," Johnson said.
Ed Robinson said he and Betty want to continue to help the School that has given so much to them.
"We want to do our small part in helping SBE on to greater achievements for the benefit of students now and into the future."Ed Robinson
"Sam Tidwell and other SBE faculty were a great inspiration to me," he said. "We want to do our small part in helping SBE on to greater achievements for the benefit of students now and into the future."
Betty Robinson also acknowledges Tidwell's influence on her husband's success. "Fifty years ago, Michigan Tech invested in my husband's quality education. … He blames Professor Sam Tidwell for steering him into a public accounting career. From that investment by Michigan Tech, he enjoyed years in public accounting."
Betty Robinson said her husband spent 22 years in public accounting and became Deloitte's National Industry Director-Transportation as a partner. He also became chair of the American Institute of Certified Public Accountants Transportation Committee.
"In his career, he went on to become the chief financial officer of two regional railroads in the Midwest from their inception and continues to serve in that capacity," Betty said.
Noting that faculty are key to student success, Johnson went on to say, "Ed's gift will support and attract high-quality faculty who are the interface for the next generation of accountants."
Johnson said the gifts are doing more than looking out for the future of the SBE.
Academic Office Building Renovation
"The Robinsons are making additional annual gifts in order to have an immediate impact," he said. "As a result, renovations in the Academic Office Building have recently been completed. We anticipate filling the Robinson Fellow position in the near future."
In addition to the Robinsons' philanthropy, Ed Robinson continues to serve on the SBE Dean's Advisory Council and the Accounting Advisory Council and is a member of the School of Business and Economics Academy.
The Robinsons are members of the McNair Society and the 1885 Society, and Ed is a life trustee of the Michigan Tech Fund, as well as a current member of the President's Advancement Council.
"The Robinsons are a true 'Michigan Tech family,'" Halonen said. "Ed and Betty's son, Decha, is a 2006 graduate of the School of Business and Economics as well. Their service and philanthropic spirit are matched by only a very select few."
Betty Robinson said it's only fair they give to back to the institution that has meant so much to them.
"The investment by Michigan Tech paid off, and now it is time we returned a payback to the School of Business and Economics at Michigan Tech," she said.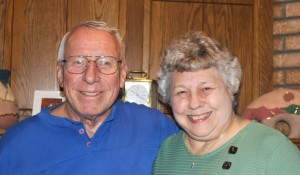 ---