Category Archives: Engineering Management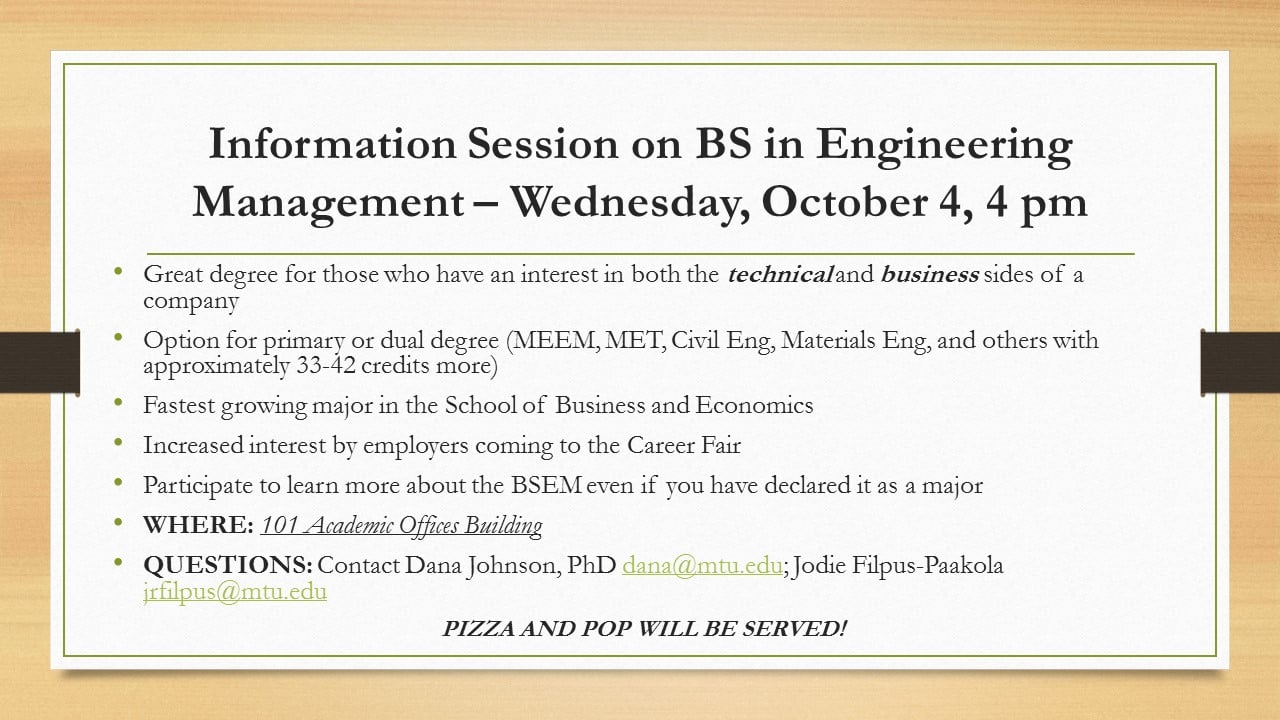 ---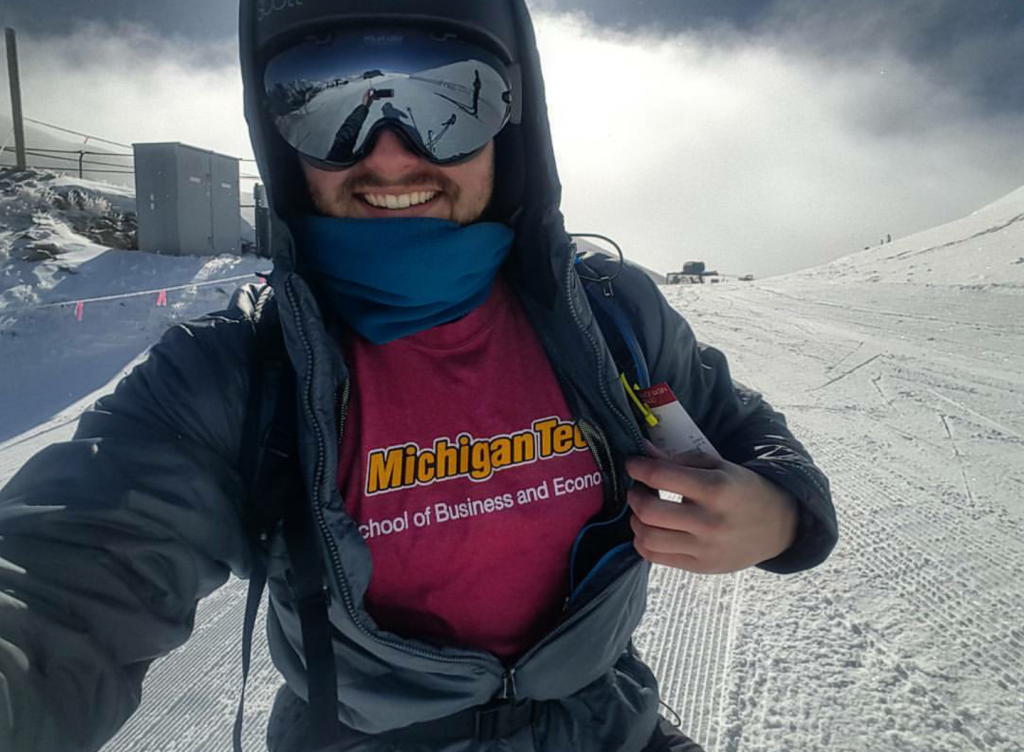 Tim Spehar is a spring 2017 graduate of our engineering management major! He recalls visiting a series of universities during his junior year of high school. He and his Dad traveled around the state of Michigan before making it up to the U.P. to check out Michigan Tech's School of Business and Economics.  During his visit, Tim found exactly what he was looking for: the opportunity to combine both business and technical skills into one program. When he left his campus visit, Tim knew he had chosen his college! He knew he would be coming to Michigan Tech to major in engineering management.
Tim's four years on campus were packed with classes, involvement in student organizations, and playing outside. As he reflects on his experiences, he came up with some advice he would like to share with future students:
Academics come first.

College chemistry is a lot more difficult than high school. When arriving on campus Tim was used to being able to get good grades without putting in extensive study time. Even if you're at the top of your high school class, you are going to need to devote more time to your studies in college.

Get outside your comfort zone.

In his first year of college Tim's roommate was a guy he went to high school with. Although they came to school together, Tim said he was surprised at how quickly he branched out and met new friends. "It is important to get out and meet people during orientation week when everyone is trying to find their place on campus." He advises getting to know your neighbors in the residence hall. When Tim moved off campus, he moved into a house with guys that lived near him in Wadsworth Hall.

Pick up new hobbies. Tim played rugby and lacrosse in high school, but when he started at Michigan Tech he decided not to play on the club teams here. Instead, he got involved in starting a new student organization on campus! American Society for Engineering Management (ASEM). Tim worked closely with both Dr. Dana Johnson and Roger Woods and became the first president of the Michigan Tech chapter of ASEM. This organization is a student based chapter of a national organization that is centered around raising awareness of engineering management as a profession.
 Attend every career fair. You just never know who you are going to meet. During the fall career fair of his senior year, Tim was waiting in a long line to talk to a recruiter from a company he was interested in.  While he was waiting in line he started reading information on a nearby table for a different company. He ended up going to their table and talking to a representative for Therma-Tron-X Inc. After talking a while he was offered an interview for the next morning.  It wasn't long before Tim was invited down to their office in Wisconsin and ultimately was offered a job.
Tim has already started his position as Project Engineer at Therma-Tron-X Inc. and has been enjoying his first few weeks on the job. On behalf of the School of Business and Economics, we congratulate him and wish him the best on his future endeavors! If you'd like to get in touch with Tim please feel free to send him an Email at tmspehar@mtu.edu, or follow him on Instagram @the_cycling_engeineer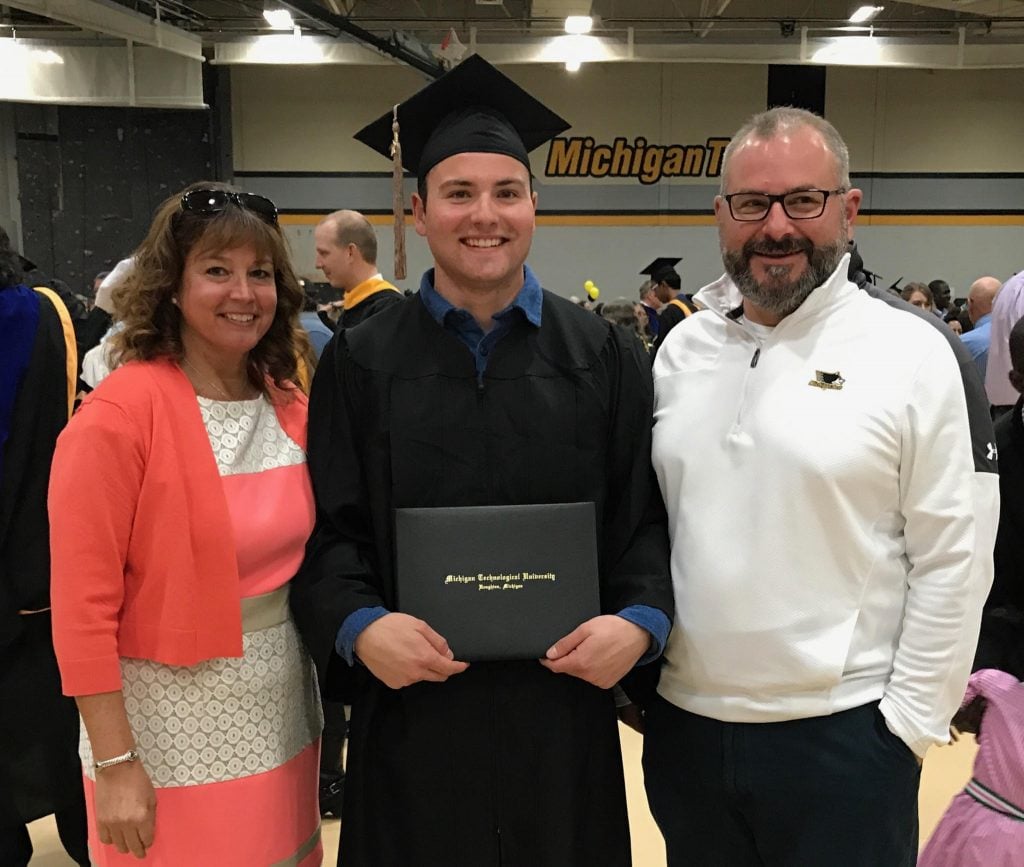 ---
The American Society for Engineering Management (National) announced a new ASEM Student Chapter at Michigan Tech.
The new student chapter at Tech has 15 student members including Kalli Hooper who will serve as the new national chapter president. Dana Johnson and Roger Woods will serve as their faculty advisors. The School of Business and Economics offers a BS degree in Engineering Management, which is the fastest growing program in their school.
– Dana M. Johnson – Tech Today February 3, 2017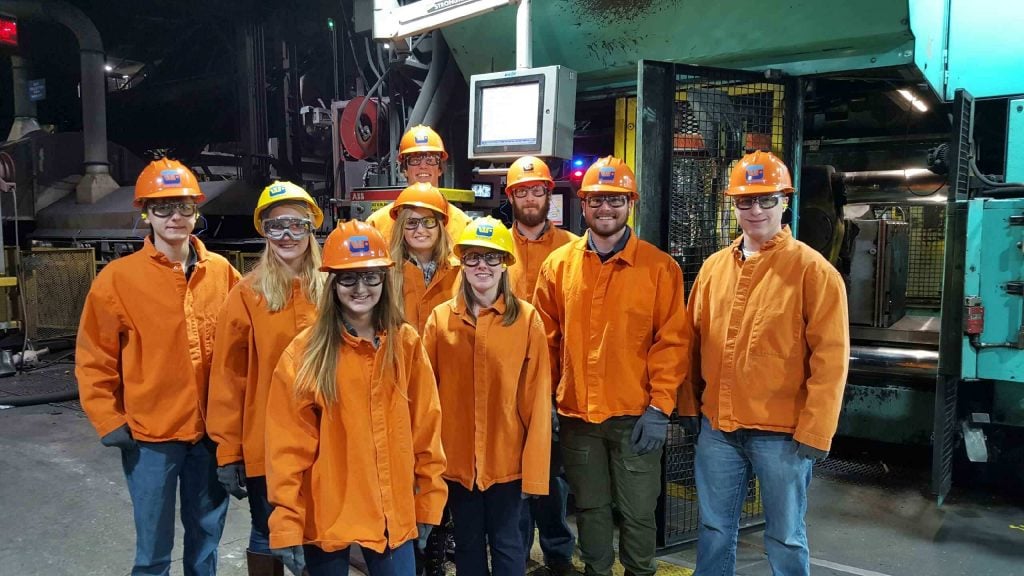 ---
Jonathan Leinonen has received a $2,500 grant to support a student research study of eco-tourism in the Upper Peninsula.  The grant comes from the US Economic Development Administration-funded University Center for Regional Economic Innovation (REI) at the Michigan State University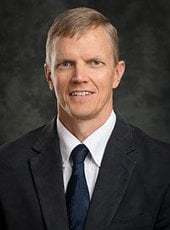 y Center for Community and Economic Development.
With Leinonen as faculty advisor, the Michigan Tech student team will collect data on eco-tourism resources and gaps in the UP, compare with successful eco-tourism regions and recommend a stronger business model.
The students are business management, engineering management and marketing majors in a spring semester class called Business Development Experiences.
– Jenn Donovan, Tech Today
---
Find classes to meet your general education requirements.  Using the "Attribute Search" will help you find classes available for a particular semester.
Advanced functions are available to search for classes on this site here
After you select the term (Spring 2017, Summer 2017) you will go to the search functions (see picture below)
SUBJECT:  Select multiple subjects by using the "Ctrl" + right click function or you can select all subjects with a left mouse click and highlight all subjects by dragging down.
CAMPUS:  If wanting online courses select "MTU Online" in "Campus" search.   NOTE most online options are available in Summer terms.
PART OF TERM:  AKA Track A (1st Half of Term) or Track B (2nd Half of Term) is helpful especially in Summer to select the track you would wish to take a class.

ATTRIBUTE

TYPE:  Finally…need a course to fulfill a particular General Education requirement (

attribute

) such as a HUFA (Humanities and Fine Arts) course? This can provide a list of courses available to fulfill a requirement for a particular semester.  TIP:  Select multiple subjects or subjects you are interested in
---