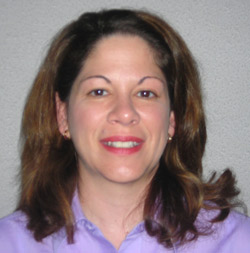 SBE distinguished alumna, Jessica Gonzalez Kaiser will be on campus to discuss the important topic of Leadership and Careers. The presentation will take place on Wednesday, April 18, at 11 AM in ChemSci 101. Students are encouraged to attend this lecture about this dynamic leader and ask questions you may have about leadership, careers and balancing careers with life.
Jessica graduated with a BSBA with a concentration in Operations Management in 1988, and has had a very successful career working in large and small organizations as well as her own consulting firm.
Kaiser has an extensive background in Quality Management and has led several organizations to successful ISO/QS registrations. She owned and operated her own consulting firm and has extensive managerial experience including Plant Manager, Regional General Manager and Marketing Manager, and Operations Support Leader.
Speaking Topic:
Which Behaviors Lead to Success?
Today's corporate cultures demand leadership, peak performance and continuous improvement. With continuous improvement a requirement for peak performance, the bar is raised every year—yesterday's peak performance for leaders is today's norm for everyone. The key to succeeding in today's business environment is to recognize that you need to focus not only on outcomes, but also on behaviors. What behaviors define you as a leader? What behaviors define your career path? You are in charge of your career and where you want to take it.
In addition to this lecture, she will be meeting with Bob Mark's BA1700 class at 2 pm and Victoria James' BA4770 HR class at 3:30 pm on the topic of work-life balance.