Category Archives: News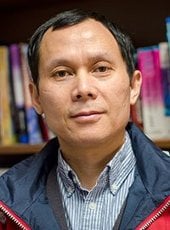 Science360, a science news website published by the National Science Foundation (NSF) featured the synthetic DNA research of Professor Shiyue Fang (Chem) as one of its "Headlines."
---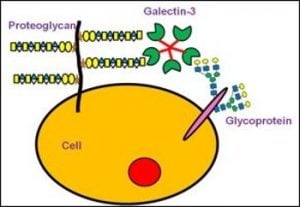 Tarun Dam led a new study, published this week in Biochemistry, examining the biomechanics of galectin-3's interaction with glycosaminoglycans (GAG) and proteoglycans. His team includes graduate students Melanie Talaga, Ni Fan, Ashli Fueri, Robert Brown and Research Assistant Professor Purnima Bandyopadhyay.
At the Laboratory of Mechanistic Glycobiology, Dam and his students study the sugar, including glucose and other structural, complex sugars, that fuel our bodies. GAGs assist in controlling growth factor proteins, which go unchecked as cancerous tumors grow.
Even though the findings of the study were unexpected, it opens up new possibilities for understanding glycobiology and biomechanics. "Seeing galectin-3 interact with GAGs and proteoglycans is like finding a rose in the petunias—it's very unexpected," Dam says. "It's fair to say that this requires revisiting the reported biological functions of GAGs, proteoglycans and galectin-3."
Next, Dam and his team look into additional research, "Now we have to reconsider the whole drama, retracing the steps and actions of that character… we are using cell lines and animal models to study this interaction in a cellular context."
Read more on Michigan Tech News, by Allison Mills.
---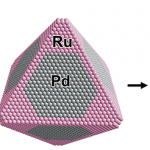 Deposition followed by etching yields ruthenium nanoframes
Michigan Technological University chemists Xiaohu Xia and Haihang Ye, together with researchers at the University of Texas, Dallas, and elsewhere used a ruthenium chloride solution to preferentially deposit ruthenium on the edges and corners of nanosized palladium octahedral seed crystals.
Read more at Chemical & Engineering News, by Mitch Jacoby.
A Noble Calling: Ruthenium Nanoframes Open the Doors to Better Catalysts
The world is run by catalysts. They clean up after cars, help make fertilizers, and could be the key to better hydrogen fuel. Now, a team of chemists, led by Xiaohu Xia from Michigan Technological University, has found a better way to make metal catalysts.
"We are fine-tuning the surface, size, shape and crystal structure," he says. "Our goal is to increase their catalytic activity while reducing the usage of this precious material."
---
---
Assistant Professor of Chemistry Tarun K. Dam received the Exceptional Graduate Faculty Mentor Award from the Graduate Student Government.
The recognition is for excellence in mentoring exemplified through advocacy, availability, awareness, creativity, and modeling.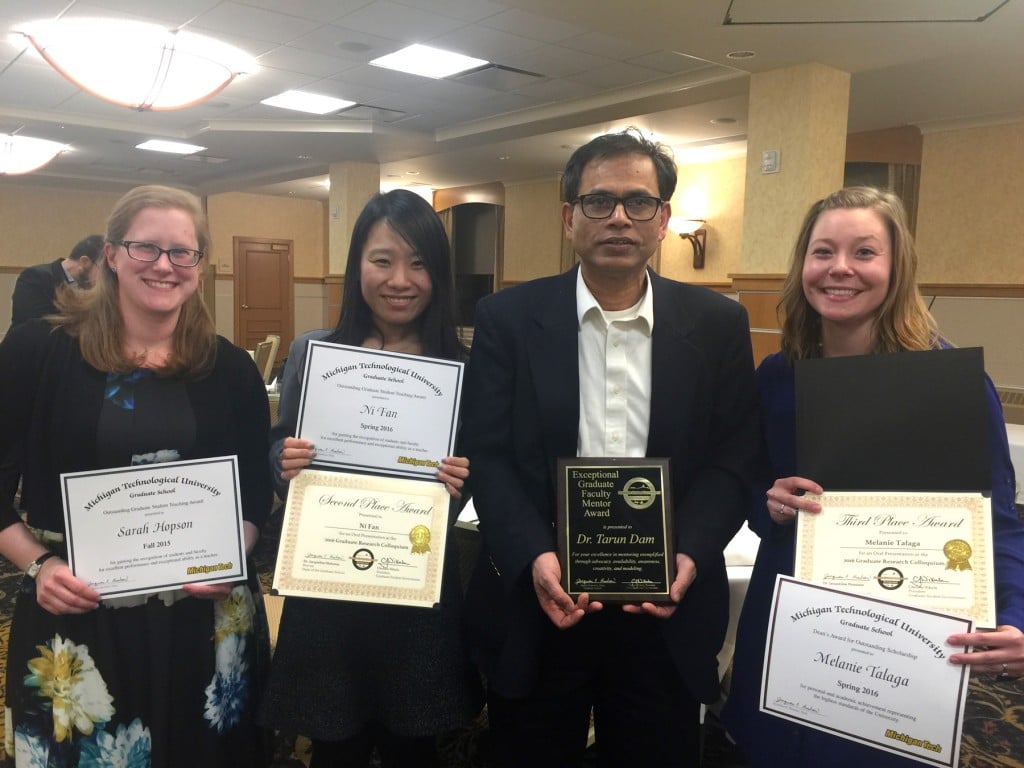 ---
Graduate student Ni Fan is a Spring 2016 recipient of the Outstanding Graduate Student Teaching Award as announced by the Graduate School.
Fan's advisor is Tarun Dam.
Fan also received the Second Place Award for an Oral Presentation at the 2016 Graduate Research Colloquium.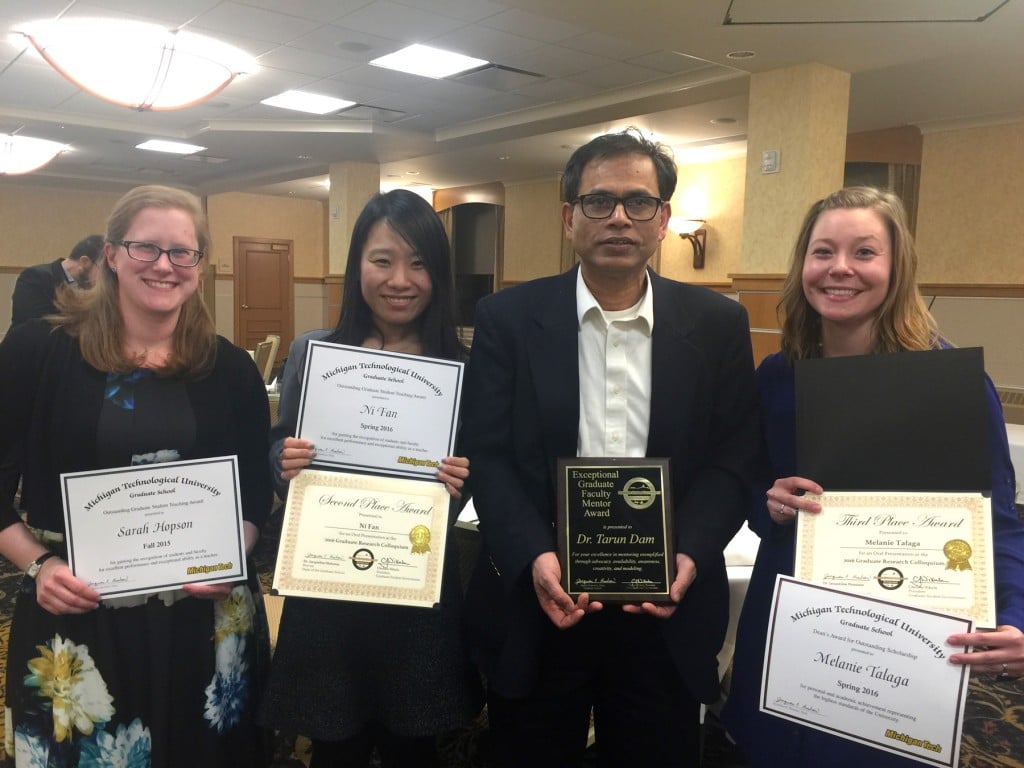 ---
Graduate student Sarah E. Hopson is a Fall 2015 recipient of the Outstanding Graduate Student Teaching Award as announced by the Graduate School.
Hopson's advisor is Marty Thompson.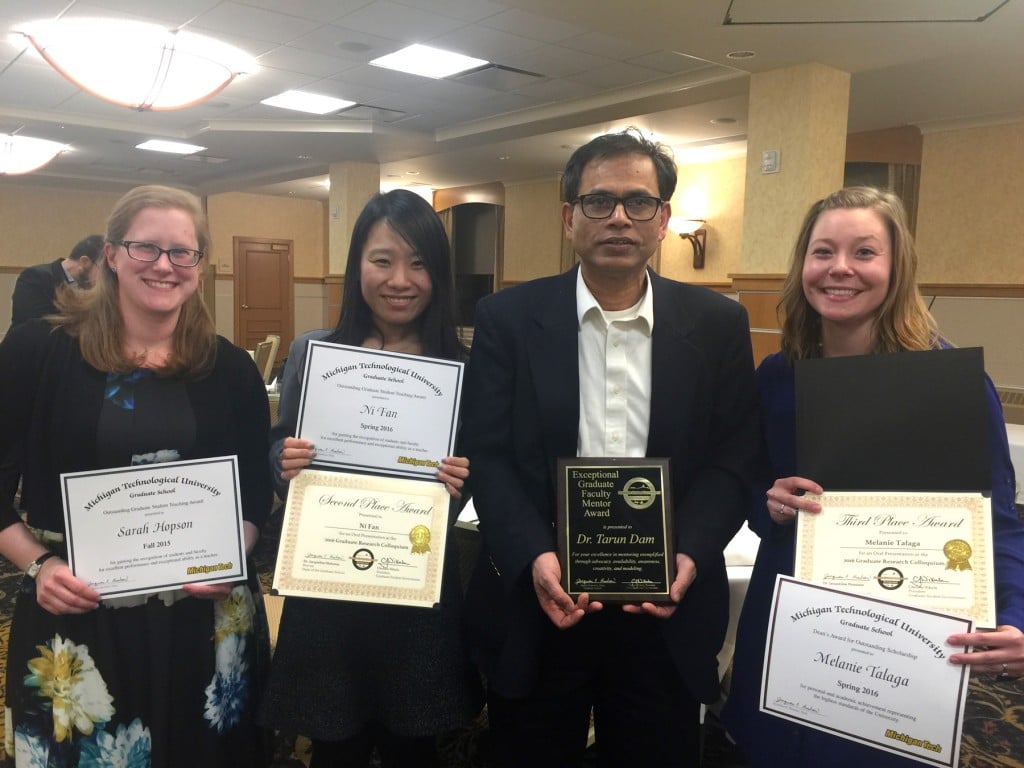 ---
Graduate student Melanie Talaga is a Spring 2016 recipient of the Dean's Award for Outstanding Scholarship, as announced by the Graduate School.
Talaga's advisor is Tarun Dam.
Talaga also received the Third Place Award for an Oral Presentation at the 2016 Graduate Research Colloquium. Hers was the Highest Attended Presentation.
Graduate students displaying research at Michigan Tech
"We use really big words and we're use to using those words because we deal with it everyday," said Melanie Talaga, MTU doctorate student. "Other general communities do not understand those words so we need to learn how to practice and break it down to everyone's level. So then we can communicate our science and get people interested in our science."

Read more at Upper Michigan's Source, by Aleah Hordges.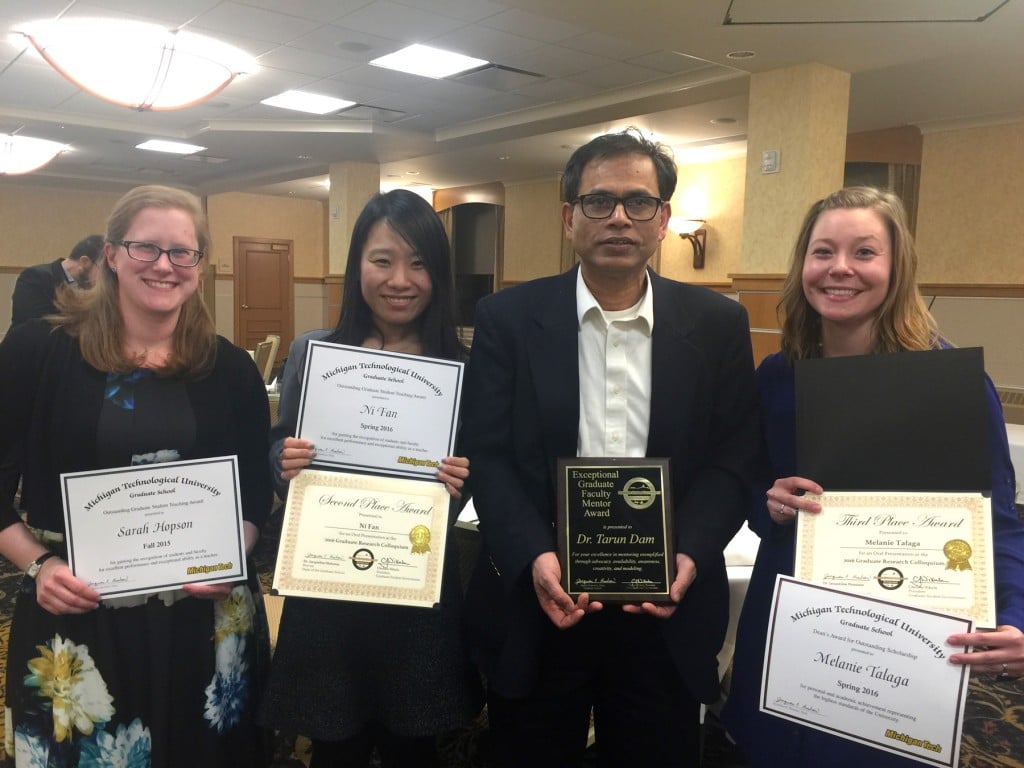 ---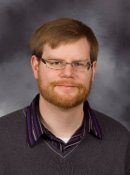 The William G. Jackson Center for Teaching and Learning seeks input for its annual Distinguished Teaching Awards, which recognize outstanding contribution to the instructional mission of the University.
Based on more than 50,000 student rating of instruction responses, 11 finalists have been identified for the 2016 awards. The selection committee is soliciting comments from students, staff, faculty and alumni to aid in its deliberation process.
Among the finalists in the Assistant Professor / Lecturer / Professor of Practice Category is Lecturer Andrew Galerneau.
Comments on the nominees are due by Friday, March 18, 2016, and can be completed online.
From Tech Today, by by Jackson Center For Teaching and Learning.
---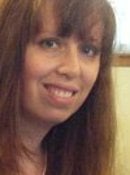 Kathryn Perrine joins the Department of Chemistry as an assistant professor. Before joining Michigan Tech, Perrine was at the Joint Center for Artificial Photosynthesis at the California Institute of Technology. Perrine earned her PhD in Chemistry from the University of Delaware and her Bachelor of Science in Chemistry from the University of South Carolina.
She belongs to the American Vacuum Society and the American Chemical Society. Her research interests include reactions on metal and functionalized surfaces to control the growth of molecular architectures; growth, properties and reactions on heterogeneous structures for energy analysis; and liquid/solid and gas/solid interfacial chemistry using surface analysis.
---