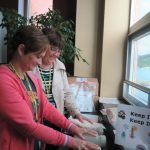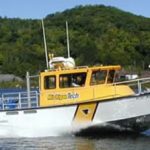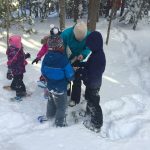 ---
 Upcoming Events & Programs
---
K-12 Students
Teachers
May 2 & May 3  School Gardening for All! Two days, attend one or both. Topics include: Site planning and design, Season extension, Seed Saving, Pollinators and Insects, integration into classroom curriculum etc!  For more information 
July 26 – 29 Design a Sustainable Future Summer Teacher Institute for Gr. 4-12 Teachers Participants will: Investigate product life cycle, building design, renewable energy sources, low impact site design, water reuse, smart transportation and food systems with cutting-edge research scientists and engineers at Michigan Technological University and community/teacher experts. Engage in hands-on engineering lessons. Obtain resources for teaching about sustainability while addressing the new Michigan Science Standards. Be able to share STEM sustainability career options with your students. Feel hopeful! Connect sustainability to the Next Generation Science Standards and Social Studies Standards. Spend an exciting week in the Keweenaw Peninsula enjoying the Great Outdoors!
June 13th Tips & Tools for Creating and Using Outdoor Classrooms Explore ways that teachers can unlock the powerful learning experiences that exist just beyond the classroom door! Examples from area nature playscapes, school gardens, interpretive areas and more will be showcased.
Jan – June 2018 Creating Great Lakes Stewards to Promote Clean Water & Healthy Urban Watersheds in Detroit 
The MTU Center for Science & Environmental Outreach at Michigan Tech has received a $91,000 grant from the EPA for a two year project titled "Creating Great Lakes Stewards to Promote Clean Drinking Water & Healthy Urban Watersheds in Detroit" to build student and teacher capacity to steward the urban water resources of Detroit now and in the future. The project will engage 32 teachers at 16 schools, reaching 960 middle school students over 2 years. For more information
MTU Students
Now Hiring MTU Students ~ to be educators! Lead Great Lakes Investigations Aboard Michigan Tech's Research Vessel Agassiz – lab instructors and chief scientists needed for our Ride the Waves Program .We are seeking 4 students studying Environmental Engineering, Biology or a similar Major for a part-time job at MTU this summer. Do you enjoy working with youth in grades 4-12? Can you enthusiastically discuss limnology, food chains, bioaccumulation etc.?
                           PAY: $10-$12/hour, Hours:  part time as needed
APPLY Online: RTW Employment Application
 Applications accepted until positions filled (May 7th).
            Ride the Waves with GM invites youth in Grades 4-12 to join scientists from Michigan Tech in the  exploration of Lake Superior, Keweenaw Bay and/or  Portage  Lake.
             For more information, call or email:
 Brian Doughty mailto:bwdought@mtu.edu or 906‐487‐3341
 Michigan Tech Center for Science & Environmental Outreach
 114 Great Lakes Research Center
Community Events
March 22 -24 Celebrate Diversity and the UP Environment Presentations, Films and Discussion by Authors Dudley Edmondson and James Mills
March 23rd  –  24th  UPEC Celebrate the UP: There will be informational programs related to Lake Superior, …. This event is free to the public, and includes a Saturday afternoon outdoor outing to enjoy the Michigan Tech world class trails with skis, snowshoes or fat bikes!
Green Film Series: Issues and Dialogue 3rd Thursdays each month, January – May 2018 (except for Friday, March 23)
Archive Green Films 2011-2016 are now available for a 2-week checkout for Classroom, Meeting or Home Viewing. To borrow films, contact: Joan Chadde (487-3341 or jchadde@mtu.edu at the 115 Great Lakes Research Center at Michigan Tech
 Conferences