Category Archives: News
---
Enterprise Advisors and Students,
Please see below for the description, eligibility, and deadlines regarding our new and improved Enterprise 'Above and Beyond' Scholarship (formerly the 'Super Senior Scholarship').
---
The Enterprise Program is still accepting Fall applications for the Carnahan Enterprise Scholarship. This scholarship is open to Business and Humanities majors who enroll in the Enterprise Program. Please review the scholarship description and application form for details.
**The deadline has been extended to 5pm on Friday October 28.**
Applications should be submitted to:
Rick Berkey
Director, Enterprise Program
722 Minerals and Materials Building
---
3 Enterprise Teams have posted 4 projects and seek to raise over $20,000 in just 60 days! The team who raises the most funding will receive a 100% match up to $10,000, with $400 in additional awards available.
Check out the Rekhi Innovation Challenge on Superior Ideas!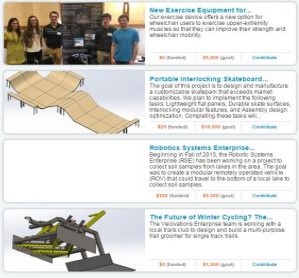 http://www.superiorideas.org/projects/enterprise
---
---
Attention Enterprise Teams – please see below for details on Intellectual Property Day. The sessions can be very helpful and relevant to your Enterprise projects and activities.
Enterprise students are welcome and encouraged to attend any and all sessions and must sign up for each session individually. For session descriptions and registration info please visit:  http://libguides.lib.mtu.edu/ipday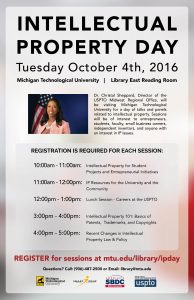 ---
—-Attention Enterprise Innovators!—-
The Vice President for Research Office and Pavlis Honors College are now accepting projects for the Rekhi Innovation Challenge, a crowdfunding competition whose aim is to promote student innovation and entrepreneurship through the use of Superior Ideas. The Challenge is open to Enterprise teams* whose projects include an innovative approach to an important design challenge or market need. Various awards will be given, and the team raising the most money through Superior Ideas will receive a 100% match up to $10,000!
*Note: Industry sponsored projects and Advanced Motorsports (AMS) teams are not eligible to participate. A separate AMS crowdfunding challenge is being planned for Spring 2017.
A kickoff workshop will be held on Thursday September 22 from 2:30-3:30 in the Pavlis Honors College/722 M&M. Interested teams are encouraged to send a representative to this session for Q&A and to review overall expectations of the Rekhi Innovation Challenge.
To participate, please read the following information for teams, advisors, and the application form.
Any questions can be directed to Natasha Chopp at nichopp@mtu.edu.
---
---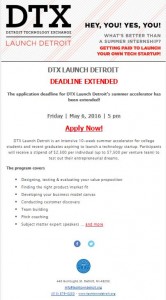 For more information visit:
---
---