Category Archives: News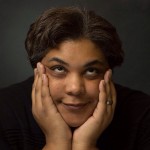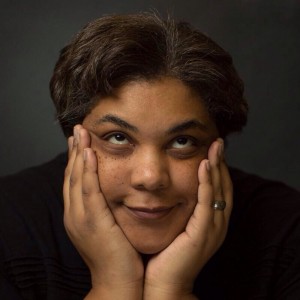 Brooklyn Magazine published a feature article about Roxane Gay, a Michigan Tech Humanities alumna and outspoken women's rights author and activist.
---
PhD Students Vincent Manzie and Tolulope Odebunmi will present their papers on the topic of "Crisis and Communication in Cross-Cultural Contexts" at the RTC Colloquium from 4 to 6 p.m. Friday (Feb. 24) in Walker 134.
Manzie's presentation will be "Applying the Rhetoric of Renewal Model in a Contemporary African Context: Lessons Learned from the Royal Dutch Shell Oil Crisis in Nigeria."
Odebunmi will present "Whatsapp: A Safe Haven for Gender Transgression?"
Read the abstracts online.
---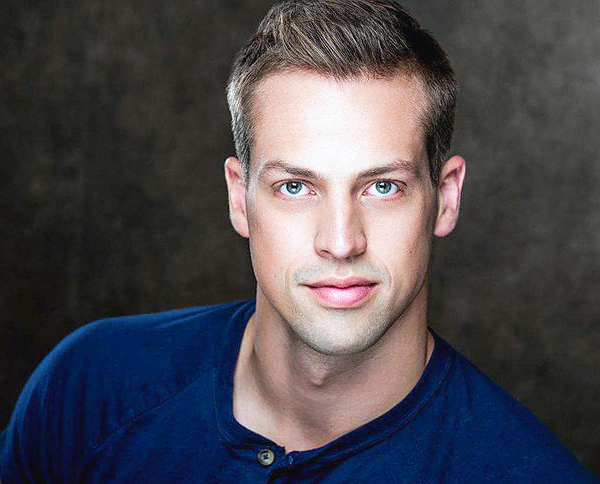 Eric Michael Johnson, who graduated with a degree in Scientific and Technical Communication in 2012, was featured in an article in the Duluth News Tribune for earning a role as the drumming instructor in two episodes of the NBC drama "This Is Us" (Season 1, Episodes 13 and 14).
While at Michigan Tech, Johnson created a parody video of Al Yankovic's "White and Nerdy" for a digital media course. In the article, Johnson recalls his time filming the video:
"It celebrates the geek, nerd culture at Michigan Tech. It is a celebration of that because I absolutely identify as a big sci-fi geek," he said. Being in front and behind the camera in creating the video, he said "it was right around then that I really started to fall in love with the idea of filmmaking."
---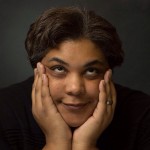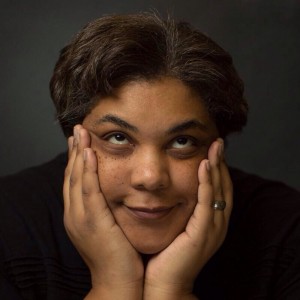 Best-selling author and Michigan Tech humanities alumna Roxane Gay (PhD in Rhetoric and Technical Communication, 2010) has withdrawn a planned book, "How To Be Heard," from Simon & Schuster, to protest the publisher's book deal with alt-right provocateur and Breitbart News editor Milo Yiannopolous. The story has been widely covered internationally, in the New York Times, The Washington Post, The Guardian, Salon, Time, Buzzfeed and many other media outlets.
---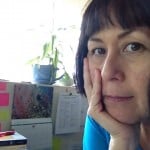 L. Syd M Johnson (HU) published "When Hypothetical Vulnerability Becomes Actual: Research Participation and the Autonomy of Pregnant Women" in Clinical Research Involving Pregnant Women, F. Baylis & A. Ballantyne (eds), Springer, 2016. Read the abstract or download the book here.
---
The Michigan Tech community is invited to attend a presentation by Michigan Reading Association President, Sean Kottke from 5:30 to 7 p.m. Thursday, Jan.19 in Alumni Lounge A.
Kottke is a consultant with the Michigan Department of Education and is President of the Michigan Reading Association. The title of his presentation is "Adolescent Boys, Literature and
This presentation is provided by the English Education Program in collaboration with the Copper Country Reading Council. Dinner will be provided at no charge, but it is possible to just attend the talk.
RSVP by January 16.
---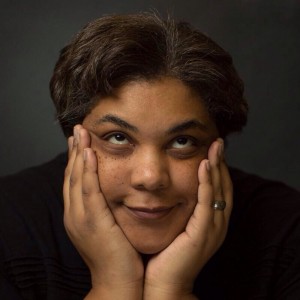 National Public Radio aired an interview with Roxane Gay, a noted writer and alumna of Michigan Tech's Humanities program. The interview ran on NPR's "All Things Considered" program. You can read highlights of the interview here.
---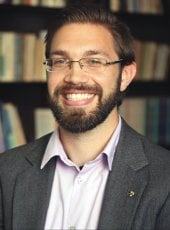 Dany Jacob joins Michigan Tech's Department of Humanities as a visiting assistant professor. He earned his PhD in Romance Literature and Languages at State University of New York, Buffalo.
Jacob worked as a graduate teaching assistant at SUNY, Buffalo, teaching multiple levels of French. He also served as Graduate Student Association president for romance literature and language and "The French Connection," as well as graduate student representative for academic integrity and grievance pool and round table moderator for "Re-opening our Minds" at SUNY, Buffalo. He was a nominee for the Milton Plesur Award and is a member of Association of Teachers of French.
---
In the National Science Foundation's (NSF) latest rankings of universities by total research expenditures, Michigan Tech ranked 116th in the nation among public institutions and Tech's atmospheric science and oceanography research ranked first in Michigan.
Nationally, atmospheric science research at Michigan Tech ranked 39th in research expenditures and oceanography ranked 53rd. Environmental science also ranked 53rd.
"Michigan Tech has been growing our capabilities in environmental science through our faculty hiring processes like the strategic faculty hiring initiative, our facility development efforts like the Great Lakes Research Center and in our equipment investments such as the cloud chamber in the Earth, Planetary, and Space Sciences Institute," said Dave Reed, vice president for research. "NSF's report reflects the impact of those investments and the significant research role that Michigan Tech is playing both nationally and within Michigan."
The NSF report covered fiscal year 2015.
Other research areas at Tech that ranked in the top 100 nationwide include: 
Biomedical engineering, 96th

Chemical engineering, 98th

Civil engineering, 92nd

Electrical engineering, 55th

Mechanical engineering, 23rd

Materials science and engineering, 61st

Mathematical sciences, 75th

Business and management, 73rd

Humanities, 98th

Visual and performing arts, 85th
The NSF report showed that research expenditures at Michigan Tech totaled $69.6 million for fiscal year 2015.
---
Two minutes, two slides, 13 faculty—a research showcase at (not quite) warp speed.
The Michigan Tech Research Forum is a new University presentation series showcasing the work of Michigan Tech faculty, postdocs, and researchers.
Join us from 4 to 5:30 p.m. on Thurs. Dec. 1 in MUB Ballroom B for the third Michigan Tech Research Forum of the semester and the second TechTalks session.
Thirteen researchers from across campus will present rapid-paced samplings of their work, both published and unpublished. Via warp speed talks, attendees get a quick taste of the cutting edge research and can follow up with one-on-one discussions that lead to collaborative ventures and strengthen our community.
Complimentary snacks and drinks will be provided.
Special note: On-site, low-cost childcare at the MUB is available during the TechTalks. Childcare will be available on-site for the Dec. 1 TechTalks. Pre-registration is required by Nov. 29 to ensure adequate caregivers. Complete the the registration form.
Three Humanities faculty are participating in TechTalk:
Andrew Fiss, Department of Humanities: "Learning from the Past: 19th Century Student Perspectives on Science Education"
Stefka Hristova, Department of Humanities: "Culture In-color"
Laura Kasson Fiss, Department of Humanities: "Clubs for the Unclubbable: Humor and Literary Sociability"
Michigan Tech Research Forum events are presented by the Office of the Provost and Vice President for Academic Affairs in coordination with the Office of the Vice President of Research.
Additional TechTalks sessions are coming up in Spring 2017. Interested in nominating yourself or others? Use this online form.
---