Category Archives: Research
---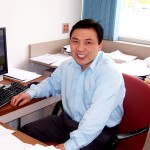 Yun Hang Hu has received $302,650 from NSF for a three-year project, "Catalytic Activation, Spillover and Storage of Hydrogen on Transition-Metal/MOFs." The research concerns using metal organic frameworks for potentially cost-effective hydrogen storage and bringing the technology of hydrogen-based energy into high school classrooms.
---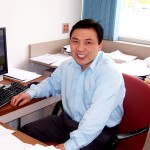 Yun Hang Hu has received $302,650 from NSF for a three-year project, "Promoting Effects of Anions on Hydrogen Storage Reactions of Li-N-Based Materials."
---
---
---
---
•
Physical Metallurgy Web Page
Professors Drelich and Hwang will organize the 1st International Symposium on High-Temperature Metallurgical Processing that will be part of the 2010 TMS Meeting in Seattle. The Symposium will promote physical and chemical transformations that enable valuable metals recovery and/or the production of pure metals, intermediate compounds, alloys (including steel), or ceramics. Symposium participants will focus on innovative high-temperature technologies including non-traditional heating methods and environmental aspects such as offgas handling and by-product processing. The symposium will also address the need for sustainable technologies that reduce energy consumption and pollutant emissions.
---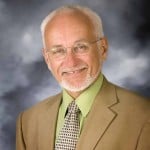 Mark Plichta (MSE) has received $437,820 from UP Steel for a multiple-year project, "Process Optimization of Energy Efficient Steel Production."
---
---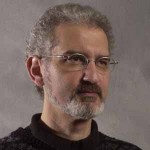 • View the news article
Miguel Levy received a grant from Multi-Scale Technologies Institute (MuSTI) for exploratory research funding in "Photon Fluids".
---