Welcome!
Welcome to the Class of 1995's 25th reunion web page. It's a special year for us! Seven classes, including ours, will celebrate a milestone anniversary during Michigan Tech's Alumni Reunion, set for August 6-8, 2020.
"You and our classmates have gone on to do some amazing things, and I look forward to hearing about what we've all been up to. The weekend will be a great chance for us to reconnect, see the changes on campus, and enjoy the hospitality of the Copper Country once again"  Mark and Sara Hurley, Class of '95 Reunion Co-Chairs
Notify Me When Reunion Registration Opens
Facts about your class!
Total Graduates: 1228
Top 3 Majors: ME-EM 20%, Civil Engineering 10%, Electrical Engineering 11%
1992 the Michigan Tech Student Foundation (MTSF) starts the new tradition of "Oozeball" at Spring Fling. This mud volleyball tournament quickly became a Tech Tradition
1994 Coed residence hall is renamed McNair Hall for Fred W. McNair, president of Michigan College of Mines (1899-1924).
1994 Bowing to pressure from parents, students and faculty, President Tompkins calls off classes as Tech closed for a full day because of cold temperatures.
Make a Gift to the Reunion Gift Project!
All class of 1995 members who give toward the Class Reunion Gift effort will be included on the class honor roll.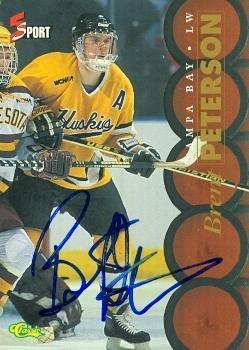 New gifts* made between July 1, 2020, and June 30, 2021—no matter the size or designation—are counted in the reunion gift total, however, special emphasis is being placed on our Class of 1995 Endowed Scholarship Fund.
Gifts can be made by mail, by phone, or online. Multiyear pledges (up to five years) are also encouraged, as the entire pledge amount will be included in the project total.
You can support Michigan Tech today.
Where Has Life Taken You?
Share your Tech memories below!  If you have pictures, send them to mtualumni@mtu.edu