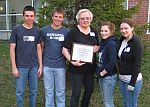 Faculty, Grad Students Design Activities for High School Biology Competition
The 20th Annual Department of Biological Sciences Bioathlon for high school students will be held Wednesday, May 5, on campus. The Bioathlon is the department's outreach program, which serves to stimulate interest and problem solving in biology among area youth. Sixty students from 15 Upper Peninsula high schools will participate in activities designed by Michigan Tech faculty members and graduate students of the department.
Each team will be comprised of four students, who will not have had formal course work in biology beyond the traditional sophomore-level high school general biology class. All teams will tackle the same four problems:
"Dissection," designed by Associate Professor Ronald Gratz
"Windows to the Microscopic World: Freshwater Algae Unite!" designed by doctoral candidates Meagan Harless and Sarah Kiemle
"Field Identification," designed by Associate Professor Robert Keen
"Fundamental Biological Principles," designed by Professor of Practice Karyn Fay, Senior Lecturer Alice Soldan and graduate student Tara Waybrant
Students will be judged on organizational skills, knowledge of facts and concepts, laboratory skills and creativity.
Each member of the first-place team will receive a $200 US savings bond; the second-place team will receive a $100 US savings bond; and the third-place team will receive a $50 US savings bond. As well, a plaque will be awarded to each of the three teams. Every participant will receive a certificate of participation and a Bio-Athlon T-shirt.
Funding is provided by Michigan Tech Admissions, the Department of Biological Sciences, the Michigan Tech Fund and the following alumni: Mark Cowan, M.D.; Robert DellAngelo, M.D.; Olive Cornish Kimball, D.Ed., Ph.D.; and Sandra Lewin, of the Michigan Tech Fund.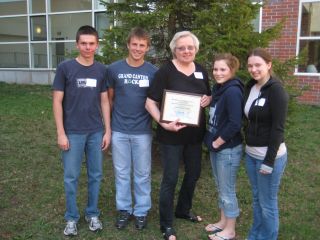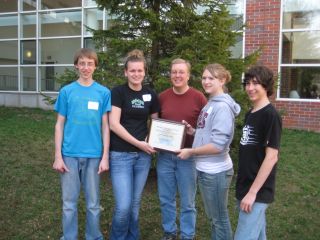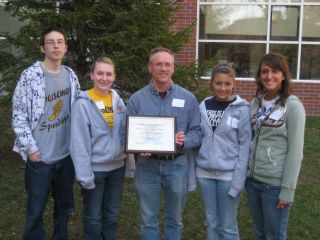 Participants
| High School | Teacher/Coach |
| --- | --- |
| A.D. Johnston High School | David Rowe |
| Baraga Area High School | Benjamin Johnston |
| Calumet High School | Jen Peters |
| Chassell High School | Mary Markham |
| Dollar Bay High School | Sara Moilanen |
| Forest Park High School | Jen Toivonen |
| Hancock High School | Kristin Schourek |
| Houghton High School | Lauri Davis |
| Jeffers High School | Cindy Ruotsi |
| Lake Linden-Hubbell High School | Kelly Wiegand |
| Luther L. Wright High School | Paul Mattson |
| Neguanee High School | Todd Backlund |
| Superior Central High School | Matthew Spreitzer |
| West Iron County High School | Joel Van Lanen |
| Westwood High School | Kevin Kruger |