All posts by ehgroth
Michigan Technological University's Adrienne Minerick has been named a Fellow of the American Association for the Advancement of Science.
---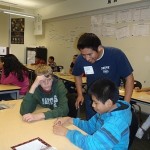 Michigan Tech Students to Lead Family Engineering Night at Grand Rapids Michigan Tech students will lead a Family Engineering Night on Monday, Nov. 25, at Harrison Park School in Grand Rapids. Nearly 300 K-8 students and their parents are expected to attend.
The Michigan Tech students are part of the University's Society of Hispanic Professional Engineers student chapter. Continue reading →
---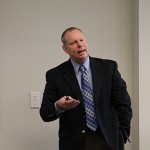 A day-long orgram of special seminars was offered for university people to find the information to protect intellectual property. This free Seminar was for Inventors, Entrepreneurs, Educators and Legal Professionals featuring Speakers from the United States Patent & Trademark Office and Michigan Technological University. Continue reading →
---
Children running around with huge smiles on their faces, the sound of laughter and tons of exclaimed "whoas" is typically a scene from an amusement park. Or in Michigan Technological University's case, a Science and Engineering Festival.
October is STEM (Science, Technology, Engineering and Mathematics) Awareness month in Michigan. All month long, events have been held across the state, and right here in the Copper Country, to help youth become more interested in STEM subjects.
MORE
---
---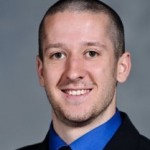 The Department of Biomedical Engineering presents Eli Vlaisavljevich, NSF Fellow in Biomedical Engineering, University of Michigan; Monday, October 21 – 4:00 pm in 129 Fisher;
Title: Histotripsy for non-invasive liver cancer ablation
and Students Perspective on Graduate School and Research Continue reading →
---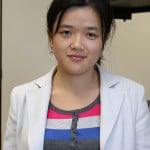 The Department of Biomedical Engineering presents Xuan Liu, PhD, Assistant Professor, Department of Biomedical Engineering, Michigan Technological University; Friday, October 11 – 3:00 pm in U113 M&M Building
Title: Smarter Optical Coherence Tomography for Biomedical Applications Continue reading →
---
A brighter, better, longer-lasting dental implant may soon be on its way to your dentist's office. Dental implants are posts, usually made of titanium, that are surgically placed into the jawbone and topped with artificial teeth. More than dentures or bridges, implants mimic the look and feel of natural teeth. While most dental implants are successful, a small percentage fail and either fall out or must be removed. A scientist at Michigan Technological University wants to lower that rate to zero using nanotechnology.
---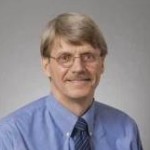 BME Graduate Seminar; Dr. Ray Vanderby, Department of Orthopedics and Rehabilitation, University of Wisconsin School of Medicine
Time: 3:00, Friday, September 27 in U113 M&M
Title: A Method to Quantify Biomechanical Behaviour in Soft TIssues Continue reading →
---
Megan Yi-Ping Ho, assistant professor in the Interdisciplinary Nanoscience Center at Aarhus University in Denmark will present a graduate seminar, "Towards Single Cell Diagnostics, Combining DNA Nanosensors and Microfluidics for Disease Diagnosis," Friday, Aug. 30, at 3p.m., in Fisher 327B.
---