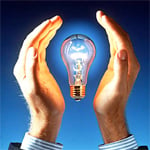 December 2, 2009, Wednesday, from 6PM to 9PM
Michigan Tech Advanced Technology and Development Center Conference Room
Networking with light refreshments to begin at 6 pm with live program to follow
The Great Lakes Chapter of the MIT Enterprise Forum (MITEF) and the Great Lakes Entrepreneurs' Quest (GLEQ) are pleased to offer the 2009-2010 Savvy Entrepreneur series on the Michigan Tech campus. This coming Wednesday the focus will be on protecting intellectual property.
The series provides early to mid-stage technology entrepreneurs with guidance on key topics that all start-ups must navigate to realize success.
You're heading a technology company and you realize that your product has some great potential. You suddenly realize that you don't have anything in place to protect your idea and your intellectual property. A little bit of research uncovers some options such as copyrighting, non-disclosure agreements, provisional patents, design patents utility patents and licensing agreements. How does it all fit together? Before allocating a significant portion of your product or business development budget, you ask yourself, "Are there some inexpensive ways of protecting my intellectual property?"
This is your chance to learn why and how to protect one of your businesses most valuable assets affordably from leading entrepreneurs and specialists. The series originates from Ann Arbor and will be web cast in Houghton with a conference phone line to allow Houghton attendees to interact with the panelists. Panelists include patent attorneys, venture capitalists and angel investors. They've done it!
More information at: http://www.mitgreatlakes.org
The Savvy Entrepreneur Series runs through next spring; more information is at http://www.mitgreatlakes.org under events.