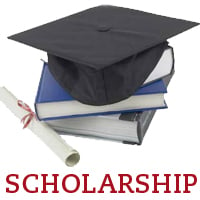 Want to go to graduate school, but need financial help? Amidst the launch of an online MBA program, the School of Business and Economics has established a $2,000 scholarship.
The "Dean's Scholarship," made possible by generous alumni donations, is available to students who are accepted to the program and commit to attending this fall. All program applicants are eligible for this scholarship but the application package must be completed and accepted by April 30, 2010.
No Time to Apply?
We know you are busy and finding time to apply to a graduate program may be difficult, so we're here to help. Contact Ruth Archer today for an admissions consultation, and find out what you need to do to get your MBA from Michigan Tech.