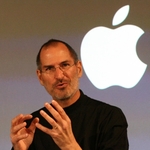 This post was contributed by the Student Outreach Assistant, Jake Carlson, in the School of Business and Economics.
When it comes to deciding what to do with your life and making a career decision, it is important to do some self-evaluation to see where your heart leads you. It is not an easy task to assess the personality traits that make you, you. I struggled for a long time deciding what to do myself, and it took a while to figure out the direction that I am going in now. Thankfully, I have found something that makes me happy and takes all my likes and dislikes, wants and desires into consideration.
I went from thinking about medical school to orthodontics to mining engineering to electrical engineering. As I got older, I knew I didn't want to work directly in the medical field, and didn't want to be an engineer. I was drawn to business, specifically finance, almost as soon as I entered my first economics course in college.
What personality traits make a good businessperson? For such a diverse and flexible major, it's a tough question to answer, but my personal traits make me feel like it is perfect for me:
Obviously, we all have something unique to offer, and the combination of our personal traits is what makes us right or not for a given job. If you see these qualities in yourself, then business is definitely right for you. Even if you don't have all of them down yet, the desire to achieve them is a good sign you would make a good businessperson. Don't worry… We're here to help develop these traits in you!