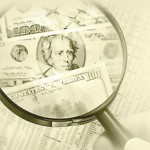 Michigan Technological University appeared in the top picks for a study done on the return on investment (ROI) of college education in Bloomberg Businessweek. In an effort to measure the value of a college degree, Payscale, a company that provides free salary reports based on job title, location, education, skills and experience, dug into over 1.4 million salary reports from individuals who used its online pay-comparison tools and calculated a 30-year net ROI for more than 500 schools.
According to the article, titled Best Bargain Colleges by Louis Lavelle on Bloomberg Businessweek, "It [ROI] represents the amount earned by graduates of each school beyond what a typical high school graduate would have earned, after deducting the cost of their education and taking into account the school's six-year graduation rate."
Michigan Tech ranked third compared to Michigan based institutions behind University of Michigan and Kettering University. According to the study, within the three-state area (Michigan, Minnesota, and Wisconsin) Michigan Tech has the second highest ROI of all public universities, for both in-state and out-of-state attendees. Overall the article ranked Michigan Tech 123 and 137 nationwide for both in-state and out-of-state ROI, respectively.
"Considering the cost of higher education, this information is very important when considering the college or university that will provide the best educational value for your future career," said Dean Radson of the School of Business and Economics. "This supports what our alumni have said about the value of their Michigan Tech education."