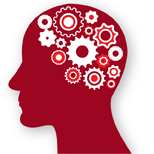 New faculty in the School of Business and Economics will each give a 10-minute presentation, based on recent research, from 3 to 4:30 p.m., Friday, Nov. 5, in Academic Office Building 101. A reception will follow.
Visiting Assistant Professor Haiyan Huang will present "Identity and Cross-cultural Management in Globally Distributed Information Technology Work." Huang's research sheds light on how global virtual team members construct their identities when facing cultural differences. As well, she will suggest managerial strategies for leveraging diverse cultural backgrounds in cross-cultural management.
Assistant Professor Becky Lafrancois will present "A Lot Left Over: Reducing CO2 Emissions through the Use of Natural Gas." She will address CO2 emissions from the US electricity sector by evaluating its ability to switch from electricity fueled by coal to electricity fueled by natural gas.
Assistant Professor Andre Laplume will present "Windows of Opportunity for Independent Discovery, Invention and Innovation." He will focus on how do windows open; how long do they stay open; how do they close; and what are the implications for strategic/opportunity recognition?
Assistant Professor Daya Muralidharan will present "Sustainability Economics of Groundwater Usage and Management." She will address how the general principles of economic sustainability (accumulation of natural, physical and human capital) are applied to groundwater management and groundwater extraction for sustainable growth.
Lecturer Emanuel Oliveira will present "Barriers to Technological Adoption in Spain and Portugal." He will investigate transformations in the Iberian economies and barriers to the adoption of technology.