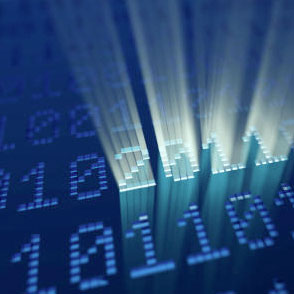 Are you focusing on your career opportunities in 2011? According to Bloomberg Businessweek Writer Alison Damast who published "2011 MBA Job Outlook is Bright" last week, it's a good time.
In a recent survey conducted by the MBA Career Services Council, "81 percent of career officers said they expected internship hiring to improve, up from 60 percent in 2009."
Michigan Tech is no exception. The 2010 Spring Career Fair posted the highest percentage of companies recruiting business students in the history of the Fair. The 2011 Spring Career Fair 2011, scheduled for Tuesday, February 22, 2011, already has 111 companies signed up to attend.
Damast's article also cited another reason for the bright outlook: "The encouraging hiring picture comes as business schools have changed some of the tactics they use to help students find employment. For example, this year 64 percent of schools said they saw an uptick in direct referrals of students to employers. Additionally, 58 saw an increase in alumni-initiated hiring of students."
"The School of Business and Economics is engaged in an ongoing initiative to develop relationships with companies who are seeking out Michigan Tech business and MBA students," said Dean Darrell Radson.
Mindovo, out of Winnetka, IL is one of those companies. Last fall, Mindovo's founder, Tony Mars, and recent Tech MBA graduate, Kaari Nevanen, hosted an information session specifically to recruit current MBA students for their company.
"Companies who hire from Michigan Tech, like Mindovo, are continually impressed with the abilities of our graduates. Our goal at the School is to create career opportunities for our students and we'll be doing it long after 2011 comes and goes."