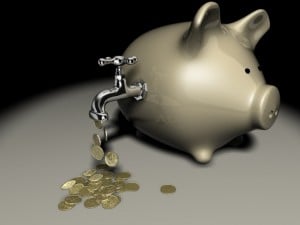 Innovation and Industry Engagement and the School of Business and Economics will host the next panel discussions in the Savvy Entrepreneur series, from 5:30 to 8 p.m., Tuesday, April 12, in the large conference room of the ATDC at 1402 Sharon Ave.
The series provides early- to mid-stage technology entrepreneurs with guidance on key topics that all startups must navigate to realize success. This month's topic includes "Managing Cash Flow."
Generate new high-value contacts across the Great Lakes region, while gaining technology, entrepreneur, best-practice insights. As well, learn tricks and tips on understanding cash flow and maximizing the effectiveness of your company.
Event Panelists:
Todd Rammler is the president of Michigan CFO Associates.
Pavan Muzumdar is the CFA-managing director of Pieris Capital.
Mike Semanco is president and chief operating officer for Hennessey Capital.
Jeremy Sanger is founder and majority owner of Ventech LLC.
Attendance is free, and all students and community members are welcome. RSVP to John Diebel (TED) at 487-1082 or at jfdiebel@mtu.edu .
Light refreshments will be served.
For more information, see Enterprise Forum .