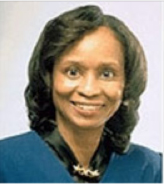 As part of the Visiting Women & Minority Lecturer/Scholar Series, which is funded by the Michigan Tech President's Office and a grant to the Office for Institutional Diversity for the State of Michigan's King-Chavez-Parks Initiative, Dr. Carolyn M. Callahan will be on campus September 7th and 8th.
Please join the School of Business and Economics in welcoming Dr. Callahan and note two events open to the campus community. This is an excellent networking opportunity.
Research presentation titled, "Investment Efficiency and Mandatory Adoption of International Accounting Standards," on Wednesday, September 7 at 4pm in the Academic Office Building, room 101.
Student networking session on Thursday, September 8 at 3:30pm in the Academic Office Building, room 101.
Biography
Carolyn M. Callahan is the KPMG Distinguished Professor of Accounting and Director of the School of Accountancy at the University of Memphis. Dr. Callahan was a tenured faculty member and the KPMG research fellow at the University of Notre Dame. She recently served as the Doris M. Cook Endowed Chair and Accounting Professor in the Sam M. Walton College of Business at the University of Arkansas prior to her arrival in Memphis in January 2009. At University of Arkansas, Dr. Callahan served as Director of the Accounting Doctoral Program and also as the Associate Vice-Provost for Academic Affairs in the graduate school while simultaneously performing full time research and teaching faculty responsibilities. In March of 2008, she was one of the two new accounting faculty members selected nationally to represent the academic community on The Financial Accounting Standards Advisory Council of the FASB under the auspices of the Security and Exchange Commission. Professor Callahan's emphasis on the importance of teaching as well as research is evidenced by several university-wide and national teaching honors and awards. She has also received national and university awards for doctoral program innovation as well as for effective teaching and mentoring of doctoral students and assistant professors. Dr. Callahan's research effort focuses on managerial incentives and information transmission in the capital markets. Her work is well represented in the top journals of the field, such as The Accounting Review, Journal of Accounting Research, Contemporary Accounting Research and Accounting Horizons, among others. She is also a member of academic editorial boards and active in the American Accounting Association (AAA), formerly Vice-President and the chair of various conferences and committees in the AAA. Carolyn and her husband James are the proud parents of three adult children.