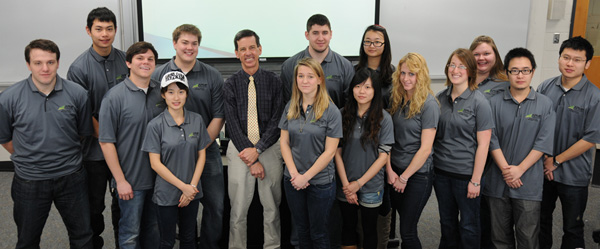 Joe Dancy, an avid supporter of Michigan Tech and the Applied Portfolio Management Program, has been featured in the Wall Street Journal discussing the benefits of teaching and establishing relationships.
His message, focused on getting involved, is important:
There are plenty of opportunities in high schools, community colleges and universities for advisers to become involved in academia. Working with a school at any level says to clients and other parties: "People are interested in hearing what I have to say." It's also a great opportunity to hear feedback on your work. You find out whether the issues you're addressing are engaging and whether or not you're able to effectively communicate them. And advisers are not limited to addressing business programs. You could speak to the members of a math department or law school or you could coach a stock market team.
Thanks Joe, for all of your support and many words of wisdom!