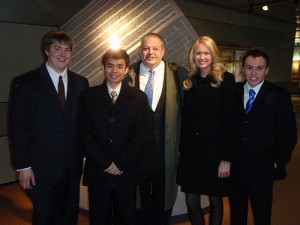 Michigan Tech Finance Club announced today that Jim Northey of Lasalletech will be coming to campus on February 2nd to give a guest lecture.  Northey's topic is "High Frequency Trading in Today's Markets" and he will discuss current events that have affected our financial markets including the flash crash and other issues associated with high frequency trading strategies.
When: Thursday, February 2nd at 5:00 pm
Where: Fisher 130
Come out and join us to learn more about high frequency trading and eat some free pizza!  Please RSVP to deeskola@mtu.edu if you plan on attending.