[youtube]http://www.youtube.com/watch?v=r_XXaokja6Q[/youtube]
This blog post kicks off the Tech MBA Minute video series produced by the School of Business and Economics at Michigan Technological University's Tech MBA Online program. Through this series we will talk with business leaders, the media, and thinkers to discuss ideas that power business.
Today's conversation with Stephen Clark WXYZ Channel 7 News anchor (Detroit, MI.) focuses on how traditional media is changing and its parallel with the automotive industry. Detroit has changed dramatically since the height of the automotive boom. The automotive sector is not the only industry that has been impacted by the economy, technology and globalization, traditional media has been forced to change like many other industries.
Stephen Clark is a non-traditional man when it comes to media he uses twitter, he is on Skype and even blogs to tell an engaging story that a wired generation wants to hear.
About Stephen Clark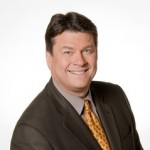 Stephen Clark has been a member of the Action News family since 2001. He anchors Action News at 6 and 11 with Diana Lewis and Action News at 7 with Carolyn Clifford. Clark, a veteran broadcast journalist, brining nearly 30 years of experience to the Channel 7 family.
Stephen Clark started out as a newspaper photographer in Colorado. Since then, his career has taken him from radio reporter and D.J. to TV photographer, reporter, and finally the anchor's chair. He has worked across the country in markets from KRDO in Colorado Springs to Washington D.C. to Denver's KCNC, San Diego's KGTV and WCBS New York. Stephen's covered momentous events including the conflict in Bosnia, the L.A. Riots, California wildfires and the terrorist attacks of September 11, 2001.
Follow Stephen Clark: @sclarkwxyz
Follow Tech MBA Online: @TechMBAOnline and www.mbaonline.mtu.edu
Posted by Hajj Flemings who is the Tech MBA Online Program Ambassador. You can follow him on twitter @hajjflemings.