Written by Morgan Laajala, Communications Intern at Career Services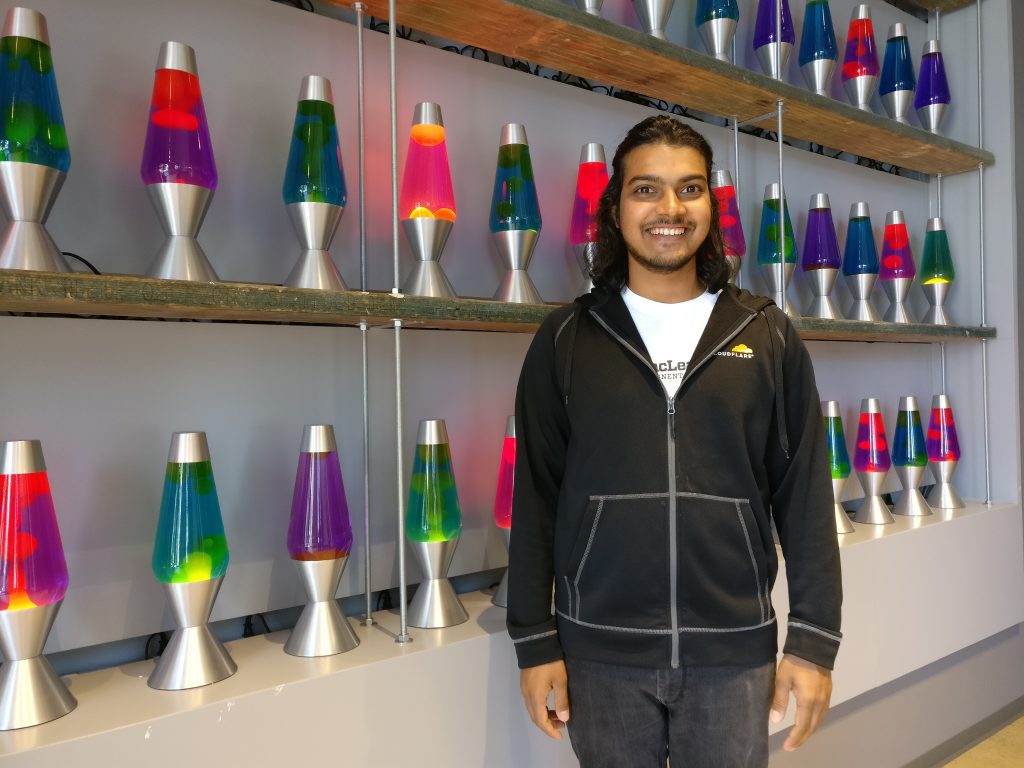 It was a LinkedIn post and following his gut that inspired Sachin to look at available jobs at Cloudflare,  a company with services he'd used,  good principles he recognized and cutting edge technology.   He looked into different  positions to better understand the type of technology talent they were looking for, and he decided to "give it a shot."
After doing his research, Sachin emailed an engineering manager at Cloudflare named Tony.  Tony had a similar technology  profile and seemed excited to connect with Sachin.
Sachin shared his relevant engineering experience with Tony and inquired about an available internship at Cloudflare. Sachin was disappointed and discouraged when he found out that someone else was hired for the internship. However,  Kirsti, a Career Services Advisor at Michigan Tech, helped Sachin  keep his spirits up and encouraged him not to give up.
Sachin sent monthly emails to Tony about his current projects and reached out to other employees at the company. He says, "Never be scared to email or text someone, it always pays off." Sachin was later recommended for an internship by Tony and other connections he'd made at Cloudflare.
Over the course of a few weeks, Sachin had multiple phone interviews and was invited to their San Francisco office to interview. To prepare for his interviews, Sachin reviewed Cloudflare's open source projects to understand the company's process of writing and building software.
Sachin interviewed at Cloudflare on October 31, 2016, and felt an immediate connection with the company.  He was amazed by the facility and knew that he wanted to work there. After returning to Michigan Tech, Cloudflare had Sachin complete a final interview with a senior engineer. The interview was a  two-way conversation that made Sachin feel comfortable and allowed him to ask questions and solve problems provided by the interviewer.
A few days later, Sachin accepted an internship offer that turned into a full-time position. Sachin's tip for students is to always send a thank you note to everyone who interviews them and helps them during the process.