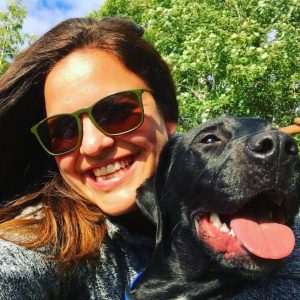 This year, Career Services was excited to announce that they had a new Director of Career Services, Beth Williams.
As the Director of Career Services, Beth works with the rest of the amazing staff to connect students with their dream companies, create and execute all of the career focused events, and negotiate the needs of industries and of the campus.
Beth originally went into higher education as she loved to help people find their way in college, and wanted to help students gain the tools that they need for their post graduation life. Originally from Houghton, Beth said that she came back, because "after 15 years of living in different states, I wanted to return to my roots. I am so proud to be a part of an institution that is full of amazingly driven and incredibly smart students."
One of Beth's favorite memories while working in Career Services has been the creation of the escape room that is put on every year. It proved to be a major creative outlet for her and she loves how it teaches lessons of communication and teamwork in a fun and relaxed setting.
When asking Beth what she looks most forward to, she said, "I am really looking forward to seeing the new and creative ideas our team comes up with. As industry changes and a new generation of students enters Tech, we have to adapt the services we provide, which keeps us all on our toes."
We're excited to see what Beth does with Career Services and we know that she'll do great things!