---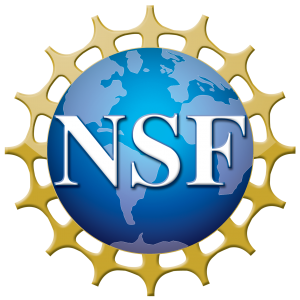 Wondering how to get funding for Graduate School?
An informational session for seniors and graduate students about how to apply for the NSF Graduate Research Fellowship Program (GRFP) will take place on September 16, 2022, at 3:00 pm in Rekhi Hall, Room 214.
The purpose of the NSF Graduate Research Fellowship Program (GRFP) is to ensure the quality, vitality, and diversity of the scientific and engineering workforce of the United States. GRFP seeks to broaden participation in science and engineering of underrepresented groups, including women, minorities, persons with disabilities, and veterans. The five-year fellowship provides three years of financial support inclusive of an annual stipend of $37,000.
GRFP recognizes and supports outstanding graduate students who have demonstrated the potential to be high-achieving scientists and engineers early in their careers. Applicants must be pursuing full-time, research-based master's or doctoral degrees in science, technology, engineering, and mathematics (STEM) or, STEM education at accredited U.S. institutions.
To be eligible for the NSF GRFP, you must:
Be a US citizen, US national, or permanent resident
Intend to pursue a research-based master's or Ph.D. program in a GRFP-supported field
Be enrolled in an eligible program at an accredited United States graduate institution, with a US campus, by fall following selection
Be at an early stage in your graduate career or an undergraduate senior
Have completed no more than one academic year of full-time graduate study (or the equivalent)
Graduate students are limited to only one application to the GRFP, submitted either in the first year or in the second year of graduate school
Questions: Please contact Dukka KC, associate dean for research, at dbkc@mtu.edu.