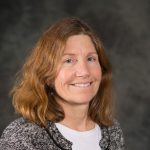 Joan Chadde, has an M.S. in Water Resources and Secondary Science certification. She is the Director of the Michigan Tech Center for Science & Environmental Outreach, with more than 30 years of experience in K-12 STEM and environmental education program development and delivery, including teacher professional learning. She is the lead author of the Michigan Environmental Education Curriculum Support (MEECS) Water Quality Unit (2012) and is coordinating a new 2-year EPA-funded project titled "Creating Great Lakes Stewards to Promote Clean Water & Healthy Urban Watersheds in Detroit." She has been a member of the Leadership Team for the Lake Superior Stewardship Initiative since 2007.
Office: GLRC 115 jchadde@mtu.edu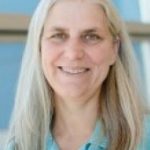 Lloyd  Wescoat,  has a  masters in elementary education and background in service learning. She is an Education Program Assistant & Service Learning Coordinator for the Center for Science and Environmental Outreach at Michigan Technological University. She supports teachers, students, and community partners through her work as a member of the leadership team for the Lake Superior Stewardship Initiative and is a part of the Western Upper Peninsula Center for Science.
Office: GLRC 116 lwescoat@mtu.edu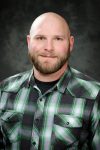 Brian Doughty, has a B.S. in Ecology and a M.S. in GIS. He is the Outdoor Science Investigations field trip coordinator, and Technology Specialist for Michigan Tech University's Center for Science and Environmental Outreach. He has over ten years of experience leading and teaching experiential education lessons in outdoor conservation and environmental science. Brian has led and taught youth conservation crews with the Northwest Youth Corps in the Pacific Northwest; led wildland firefighting, native plant and alternative spring break programs for the national non profit Student Conservation Association and is one of MTUs "Ride the Waves" outreach program Chief Scientists.
Office: GLRC 114 bwdought@mtu.edu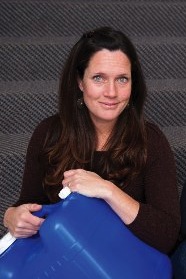 Erika Vye received her PhD from Michigan Technological University with a research focus on geoheritage and improved communication of Earth science to the broader public. She is the Geoheritage coordinator for the Center for Science and Environmental Outreach.  She has a particular interest in how people connect to the Earth, the landscape, and how that ultimately guides their decisions on land use issues. She is active in the advancement of geoheritage, geotourism and geoscience education in the Keweenaw.