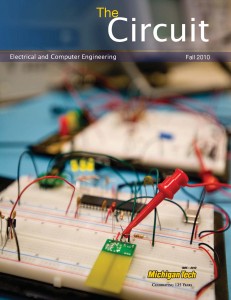 The ECE fall 2010 newsletter, The Circuit is now available. The publication highlights recent activities in the department including:
> Strategic Faculty Hiring Initiatives (SFHI):  Next-Generation Energy Systems
> $3 Million Grant received from the US Department of Energy to Develop Electric Vehicles Education Programs
> ECE Students Bring Laptops to Ghana
> Tech's Online Power Engineering Program Marks 10th Anniversary
> Dave House:  Why Research is Key to the Future of Tech and to ECE
and more . . . check it out!