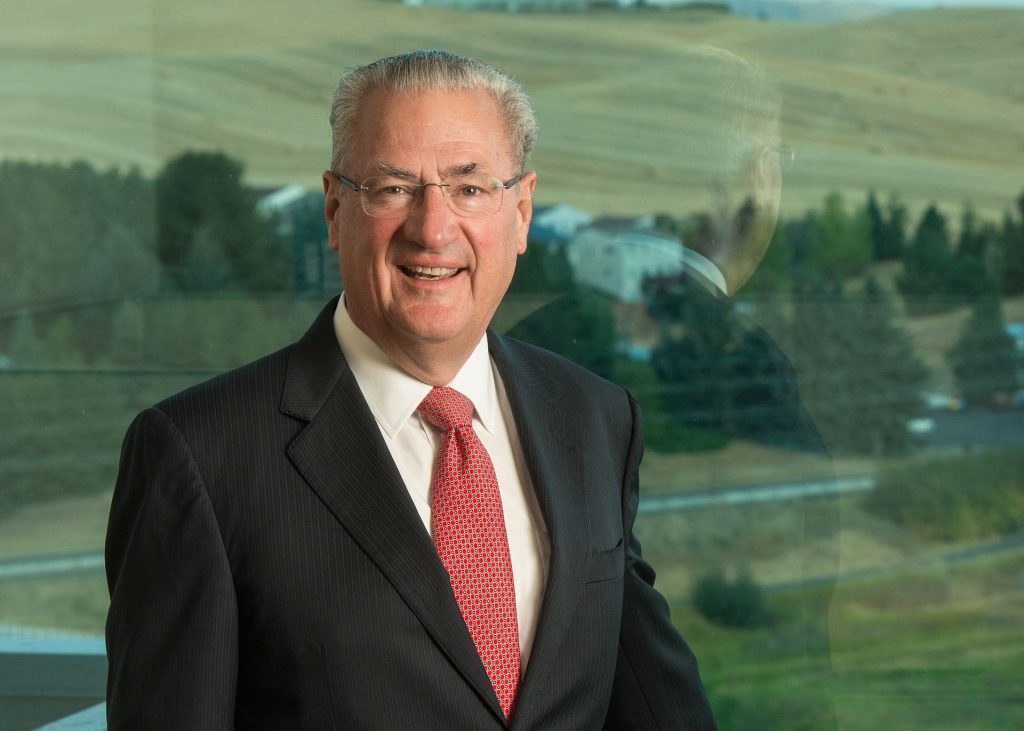 Global Innovator Dr. Edmund O. Schweitzer, III, who comes from a family of inventors, will be on campus at Michigan Tech to deliver a lecture, "Creativity and Innovation," this Wednesday, October 2 at 4:15PM in EERC 103. All are welcome. 
Dr. Schweitzer is recognized as a pioneer in digital protection and holds the grade of Fellow in the IEEE, a title bestowed on less than one percent of IEEE members. He received the IEEE 2012 Medal in Power Engineering, the highest award given by IEEE, for his leadership in revolutionizing the performance of electrical power systems with computer-based protection and control equipment.
Earlier this year, Schweitzer was inducted into the National Inventors Hall of Fame for his invention of the first microprocessor-based digital protective relay.  According to the NIHF, "Digital protective relays detect electrical faults that cause power outages. The first protective relays relied on coils and were electromagnetic. Schweitzer's first microprocessor-based digital protective relay, the SEL 21, was multifunctional, protecting power systems, recording data and detecting faults in lines more effectively. His design has led to reduced costs, flexible operation options and increased reliability."
He is the founder of Schweitzer Engineering Laboratories, Inc. (SEL) based in Pullman, Wash. The company invents, designs, and builds digital products and systems that protect power grids worldwide. SEL's products also protect homes, hospitals and businesses in 163 countries around the world.
Dr. Schweitzer's visit to campus is sponsored by Calumet Electronics Corporation, key supplier-partner to SEL of printed circuit boards. Their goal for the visit is to share ideas, advance innovative thinking, and build new bridges.
"SEL has supported the Power System Protection Lab here in the Department of Electrical and Computer Engineering at Michigan Tech since 1993," said Professor Bruce Mork. "SEL employs at least 40 Michigan Tech ECE graduates, as well."