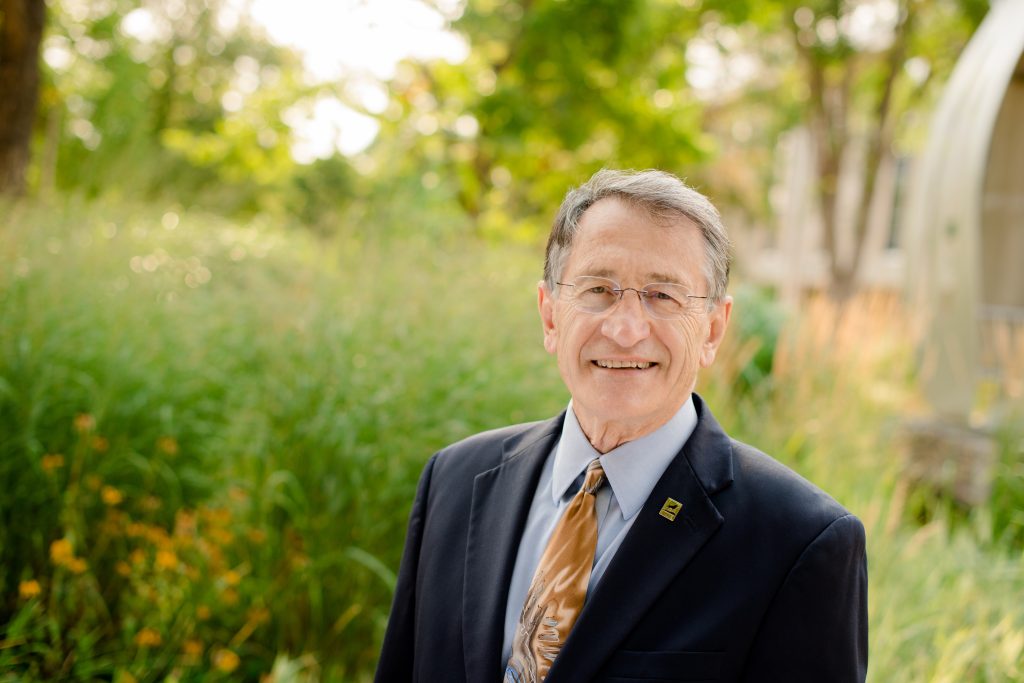 William Predebon, chair of the Department of Mechanical Engineering-Engineering Mechanics at Michigan Technological University, traveled to Washington, D.C. last week to be inducted into the Pan American Academy of Engineering.
The Pan American Academy of Engineering was started in 2000 in Panama City, the first of its kind. It brings together engineers from across the continent of North America, South America and Mexico—a total of 18 countries. The Pan American Federation of Engineering Societies and the National Federations North America, South America, Mexico established the Academy to publicly honor the exceptional engineers, who, prestige of their profession, have contributed decisively to the progress of their country and continent.
He earned a bachelor's degree from the University of Notre Dame in 1965 and his master's and doctorate from Iowa State University in 1968 and 1970, respectively. He joined Michigan Tech's ME-EM department in 1975. He was associate chair from 1993-1997. He has been chair of the department since 1997, and has transformed the program.
Under his watch, the ME-EM department has made great strides in conducting interdisciplinary research, growing the doctoral program, expanding research funding, and updating the curriculum and laboratories.
"The world is changing, and we need to respond to its challenges and opportunities," says Predebon. "Most recently, we have witnessed the rise of big data as the fourth industrial revolution gets underway, leading to the digital mechanical engineering space. To produce leaders during this change, our Department is rapidly evolving our educational methods and our methods of research. We are leading the effort to infuse into our undergraduate and graduate curriculum the knowledge and critical skills to use big data, machine learning and artificial intelligence in the solution of engineering design problems."
Predebon has been involved with the Pan American Academy of Engineering for just about two years—attending meetings, giving talks, and advising on mechanical engineering education and research—and will continue to do so in the future. "I am honored to be inducted into the Pan American Academy of Engineering and humbled to be included with other leaders from the Americas and Mexico," he says.