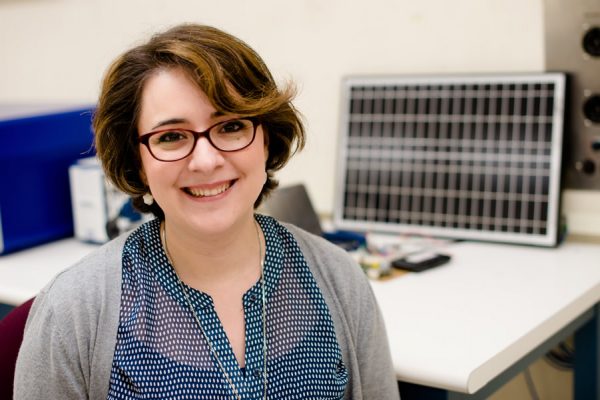 Biomimic Batteries
Lucia Gauchia
2017 NSF CAREER Award
When batteries drain, people say they're dead. Recharging them is not the only way to bring them back to life. Lucia Gauchia studies what's called a battery's second life, when it is repurposed for a new use.
In engineering, we take the fish out of the pond and expect to be able to tell how it's going to live in the pond; ecologists do not extract their subjects from their environment.
So, Gauchia turned to systems designs and population analyses that quantify individuals, groups and their interactions with their environment.
With her NSF CAREER award Gauchia will test a number of batteries in first and second life stages under a variety of conditions. She will then use Bayesian networks to inform ecology-based methods to discern patterns in the data; with those patterns she can do cross-level testing to see what holds true from batteries to packs to modules. The analyses should help better predict when a battery might fail in any of its life stages. "Batteries are interesting systems and they have peculiar behavior—and you just don't believe that until you test them yourself," she adds.
Gauchia is an assistant professor with a dual appointment in electrical engineering and mechanical engineering. Read the full story here.
---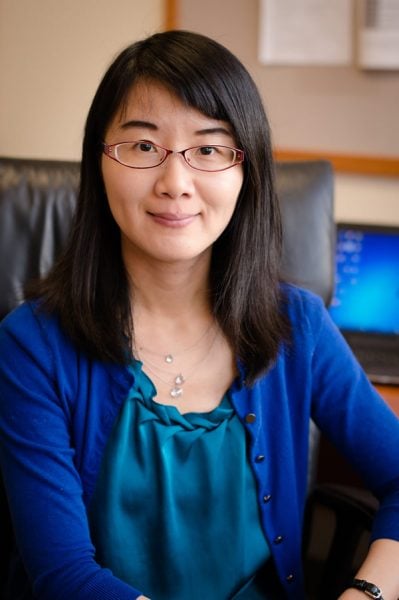 Eco-friendly Marine Acoustics
Zhaohui Wang
2017 NSF CAREER Award
From monitoring whale populations to tactical surveillance, underwater acoustic communication networks are handy systems to have in place. But their greatest feature—being underwater—is also their greatest challenge. Zhaohui Wang has a plan for improving underwater acoustics networks to maximize information delivery.
The ambient soundscapes of the ocean floor or Lake Superior or even small inland lakes are full of background noise, which can interfere with an acoustic signal—or a signal can interfere with natural sound, such as whale whistles. In addition, underwater environments change seasonally, daily or even hourly, which can alter a signal's strength by the time it reaches the receiver. With her NSF CAREER award, Wang will model, understand, and even predict underwater dynamics in real time.
One of my main goals is to develop a system that allows for harmonious co-existence with other acoustic systems—especially marine animals.
Wang is an assistant professor of electrical and computer engineering. Read the full story here.