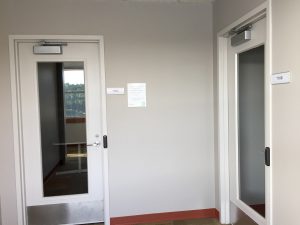 Supporting the communities DENSO serves and providing resources for the next generation of technical workers to succeed are core to DENSO's success. To fulfill these promises, DENSO's philanthropic arm – the DENSO North America Foundation (DNAF) – funds programs across the continent each year, providing hands-on learning opportunities in areas from robotics and thermodynamics to design and materials development. Recently, the DNAF board confirmed its 2017 college and university grants, totalling nearly $1 million in overall funding for 22 institutions and educational programs across North America.
DENSO is a global automotive supplier of advanced technology, systems, and components in the areas of thermal, powertrain control, electronics, and information and safety.
Read more at Progressive Engineer, by Tom Gibson.
Some of the DENSO educational grants for Michigan Tech supported:
Dust Collection System
Enterprise Future Truck
Enterprise & Youth Outreach
Challenge X Enterprise
Chassis Dynamometer
Automotive Enterprise / Plasma Cutter and ops
Student Design Center
Keweenaw Research Center and Enterprise Program