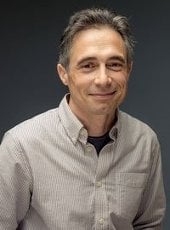 Claudio Mazzoleni (Physics/EPSSI) is the principal investigator on a research and development project that has received $400,321 from the National Science Foundation.
The Richard E. Honrath Memorial Lecture is scheduled for 4 p.m. Oct. 19 in Dow 641.
Graham Feingold, a senior scientist at NOAA's Earth System Research Laboratory and the lead author of Chapter 5 in the IPCC's latest assessment report on climate change, will present "Do Aerosol Particles have a Significant Impact on Clouds?" The full abstract for the talk is here.
The Lecture is sponsored by the Earth Planetary and Space Sciences Institute (EPSSI) and the Richard E. Honrath Memorial Fund.
Honrath was a Professor in the Departments of Geological and Mining Engineering and Sciences, and Civil and Environmental Engineering and was the founding director of the Atmospheric Sciences Program. The Memorial Fund was established after Honrath passed away in 2009.