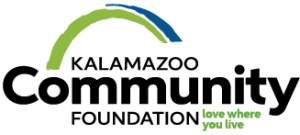 The Kalamazoo Community Foundation offers several scholarships to Kalamazoo County (Michigan) and Van Buren County (Michigan) students. I am forwarding this information to you in hopes that you will include this information in newsletters, post the information on bulletin boards and forward it to students who may be eligible for them (please note that the criteria is different for each scholarship). Your students may be particularly interested in the Benjamin and Cherie Gubin Scholarship. Students can apply using the eGrant scholarship application available here.
Eligibility Criteria: Kalamazoo County resident during senior year in high school or graduate of a Kalamazoo County high school; enrolling or enrolled full time in an accredited master's, Ph.D. or professional degree program such as law or medicine; must demonstrate academic achievement and potential for success at the graduate level with a minimum 3.0 GPA; must demonstrate financial need.
See their Web site for the annual deadline.