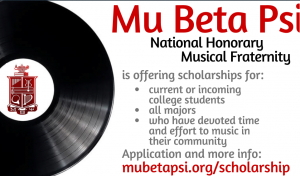 Application: https://scholarship.mubetapsi.org/apply/how-to-apply/
Deadline: March 1
Amount: $250, one time
---
The Margaret Dittman Memorial Education Grant was established by her husband, Mr. Gene Dittman, to assist past and present graduates of Ewen-Trout Creek High School of good character and in financial need to continue their education. Mr. Dittman recognizes the rising cost of higher education has made it more difficult for individuals of modest means to advance and complete their education. Through his generosity, this grant will be offered biannually.
The Ewen-Trout Creek Community Education Committee will be accepting applications, for the 2017 Fall semester, for this unique grant opportunity. Only completed applications postmarked by the deadline date will be considered.  The grant is awarded for the 2017 Fall semester only.  You must be a full time student, 12 credits or more. The deadline for application submission is FRIDAY, SEPTEMBER 29, 2017.  The number of grant recipients and the award amount will be determined by the grant review committee.
Any further education you are seeking, a 2 year degree, a trade school degree, a 4 year degree or beyond,  PLEASE APPLY.  Even though you have submitted an application in the past, you may have been a recipient, or financial need/status has changed, PLEASE APPLY.
The names of the recipients of the grant will be released to local media for publication. The Committee will only notify the applicants selected for the grant award.
To request and submit an application, please contact:
Ewen-Trout Creek Community Education Committee % Tammy Gibson
14312 Airport Road
Ewen, MI  49925
Or call, 906-813-0620 
---