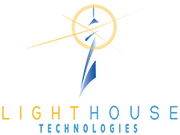 Media Rooms of the Future.
2017-2018 Scholarship from Lighthouse Technologies (recurring)
Deadline: April 20, 2018
Awarded: May, 2018
Eligibility: Minimum 2.5 GPA and in good academic standing (for more eligibility requirements please see: http://www.onelighthouse.com/technology-scholarship/)
Amount: $1,000
Scholarship topic: Media Rooms of the Future: What will be installed in media rooms in the future?

How to apply:

Write a 500-2000 word essay telling us the story of what your "media room of the future" looks like.
Things to consider might include:
What gear is in the room?
(This can be anything – including things not yet invented.)
What does it feel like to be in the room?
Can you physically interact with the media playing?
Obviously 8-tracks and records and even DVDs are becoming obsolete, so in the future, how does the media get stored and delivered?
Please apply for the scholarship though Lighthouse Technologies Google form found here
More information: http://www.onelighthouse.com/technology-scholarship/