Archives—January 2009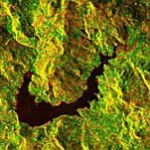 • View the news article
• Remote Sensing for Hazard Mitigation and Resource Protection in Pacific Latin America
Jill Bruning, and John Gierke go to Nicaragua for field testing
---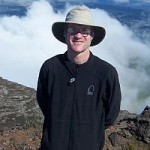 "Richard was such a wonderful person, with such compassion and sincerity. He was a fellow student at Caltech, and we were project partners for a freshman engineering course, as well as in the same dorm. He lived a life he loved, with outdoor activities, research, and family. I remember his excitement to stay in Alaska, while his two travel companions for the summer road trip returned back to the comfort of California."
---
by Tom Schneider, student writer
For Alex Guth, being a graduate student is hardly a passive ordeal.
Recently, the Association for Women Geoscientists awarded the Brunton Award to Guth. This award, named for a top manufacturer of high-end compasses, is a prestigious commendation for work in field mapping and data acquisition. The award will include a personally engraved compass from Brunton.
"We are very proud of Alex's work and are glad to see it recognized by a well respected organization like the Association for Women Geoscientists," said Professor Wayne Pennington, chair of the geological and mining engineering and sciences department. Guth is pursuing a PhD in Geology.
---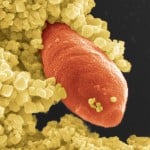 by Dennis Walikainen, senior editor, Michigan Tech
Ancient "giant" spearheads and spindles have been discovered deep within New Jersey rock formations by a team of scientists.
These biominerals are actually about four microns long–hundreds would fit on the period at the end of this sentence. But they are much larger than those previously discovered and have huge potential regarding global warming yesterday, today and tomorrow.
These magnetofossils are new to the biomineral world, according to Michigan Tech paleomagnetist Aleksey Smirnov, a member of the research team. They discovered that 55 million years ago, the earth warmed by 6 to 8 degree Celsius after huge amounts of organic carbon entered the atmosphere. Although this ancient global-warming episode–the Paleocene-Eocene Thermal Maximum (PETM)–remains a mystery, it might offer analogies for future environmental impacts of possible global warming.
---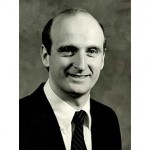 • Dr. William J. Gregg Memorial Page
• William J. Gregg Scholarship Fund
by Marcia Goodrich, senior writer, Tech Today
Two of Bill Gregg's former students have established a scholarship fund in his memory.
Seth and Shannon (Bair) Lemke both graduated from Michigan Tech in 2000, Shannon with a BS in Geological Engineering and Seth with a dual major in geological engineering and geophysics.
The couple has provided an initial gift for the William J. Gregg Annual Scholarship, which honors the memory of the former faculty member in the Department of Geological and Mining Engineering and Sciences. Gregg died Dec. 6 in an accidental fall down the Quincy Mine Hoist No. 2 Shaft, in Quincy Township.
---