Qualifying exam is one of the prerequisites for a student to obtain PhD candidacy. A qualifying examination will be given to determine each student's ability to apply general concepts and methods in their chosen field. For more information on the qualifying exam, please visit the Doctor of Philosophy requirements page.
You can find the form for  the report on qualifying exam on Doctor of Philosophy requirements page or by clicking here. Please note that this form is for use by programs for internal record-keeping and verification of exam results and should not be sent to the Graduate School.
Now that you know where to find this form and how open it, let's talk about filling it out.
Selecting the Type of Examination Result
Qualifying examination and research proposal examination have a common form, so you may choose the type of result the form is filled out for. Typically research proposal examination is given after the qualifying examination.

Providing Personal and Program Information
You will need to fill in your personal information which includes your name and M Number. If you do not know your M number, fret not, you can always find it on MyMichiganTech. Also select with your graduate program from the drop down menu.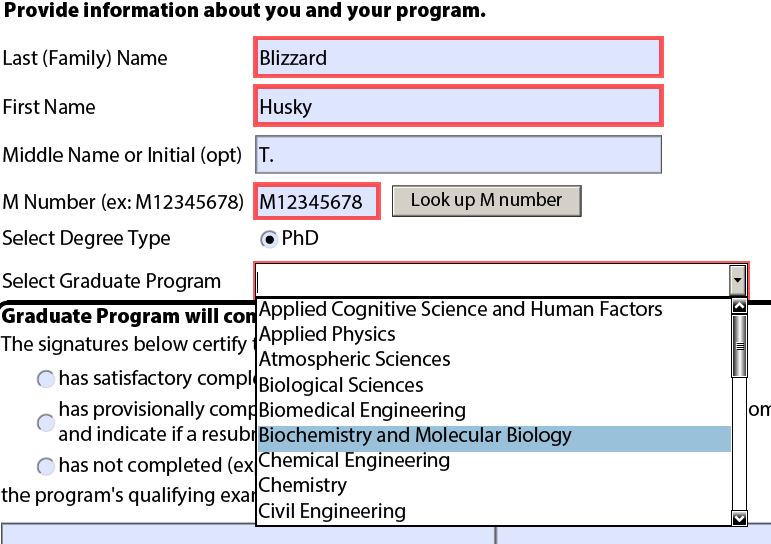 Obtaining Approval Signatures
Once you have entered the required information, print or type the names of the committee members and administrative authority in the blue lighted space and obtain respective signatures to the right of the names.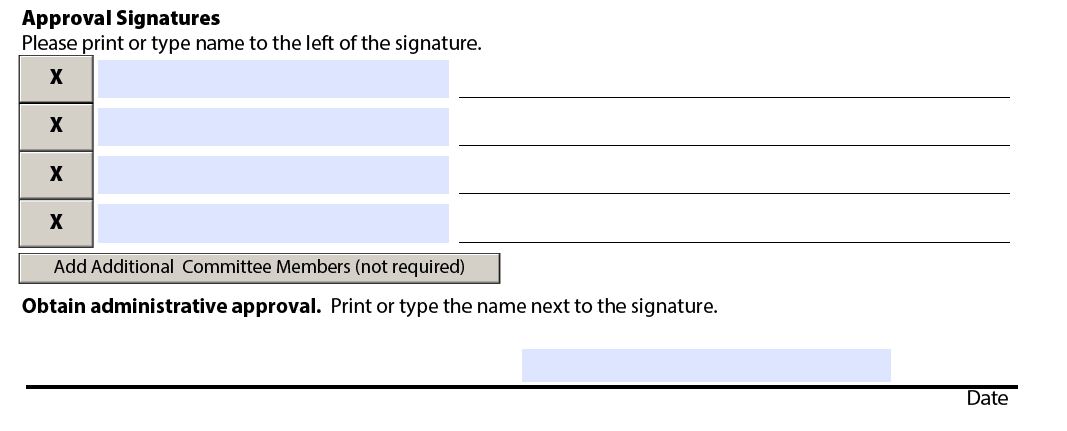 Thanks for reading this blog post on using the Report on Qualifying Examination Form. Please stay tuned for more posts. As always, feel free to email us with any questions, comments, or concerns at gradschool@mtu.edu and we will do our best to assist you.