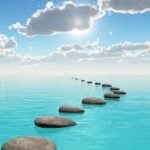 All faculty, staff, and students are invited to stop by the Memorial Union Ballroom B between 11:30 a.m. and 1:00 p.m. Wednesday, Nov. 8 to attend an open-house style Lunch and Learn.
The 4th annual "Relax for the Holidays" open house will feature several relaxation stations, including Aromatherapy with Michelle Coria and Yoga & Guided Relaxation with Beth Ryynanen. There will also be some "fun" stations: a coloring station, light therapy, make-and-take soup mix, and more.
Attendees will be eligible to enter a free drawing for prizes by J. Jukari Spa and Salon. Feel free to bring your lunch; tea and hot chocolate will be provided. Attending employees will earn 100 HuskyPAW points.
This event is sponsored by WorkLife Connections and Employee Wellness.
Contact sbrodeur@mtu.edu with questions.