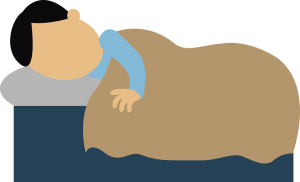 Dr. Jason Carter, expert in sleep and sleep disorders, will discuss the latest science behind the importance of good sleep hygiene. Dr. Carter is the associate vice president for research and professor, Kinesiology and Integrative Physiology.
Join us to learn about:
How sleep affects your daily performance
Ways to improve your sleep
Optimal napping
Sleep & weight
FAQs
The presentation will take place from 12-1 p.m. Tuesday, Feb. 19, in the Memorial Union Alumni Lounge. Register online.
Feel free to bring your lunch; beverages will be provided. This free event is open to faculty, staff, students and community members and is sponsored by Employee Wellness. Attendance counts toward Husky Health Option 2. Questions?
Contact Shannon Brodeur.