One of the small projects that I'm helping with here at work is the cleaning of two storage spaces for the dining service staff here at Michigan Tech. In cleaning it out we had to get rid of several useless old kitchen appliances. One of the appliances that we were planning the get rid of was an old pizza oven. The cafeteria didn't need or want it, and I presumed that nobody would need or want it. It almost seemed comical that someone would want such a thing. However, a few quick calls later, and sure enough someone at the school wanted it. Thus it happened that an item I considered to be practically useless found a home.
In a similar vein many items or ideas considered to be foolish by one can be useful to another. No matter what ones background is, they will always see things at least slightly differently than their peers. One could simply point out the apparent foolishness of the other's opinion, but often this can lead to waste. For example, in the example I gave above, if someone asked, I would most likely have given the answer of tossing the pizza oven, with all the other appliances we threw away. It is essential that with any project that involves more than one person, every person with some skin the game has their voice heard.
During the regular improvement events that we participate in here at the office we regularly create a "newspaper" for our plans. A newspaper is a simple tool used to delegate tasks to different people and keep tabs on the progress. When we create a newspaper for any project, it is essential that we get the opinions and feedback from everyone involved in order to make sure nothing is missed.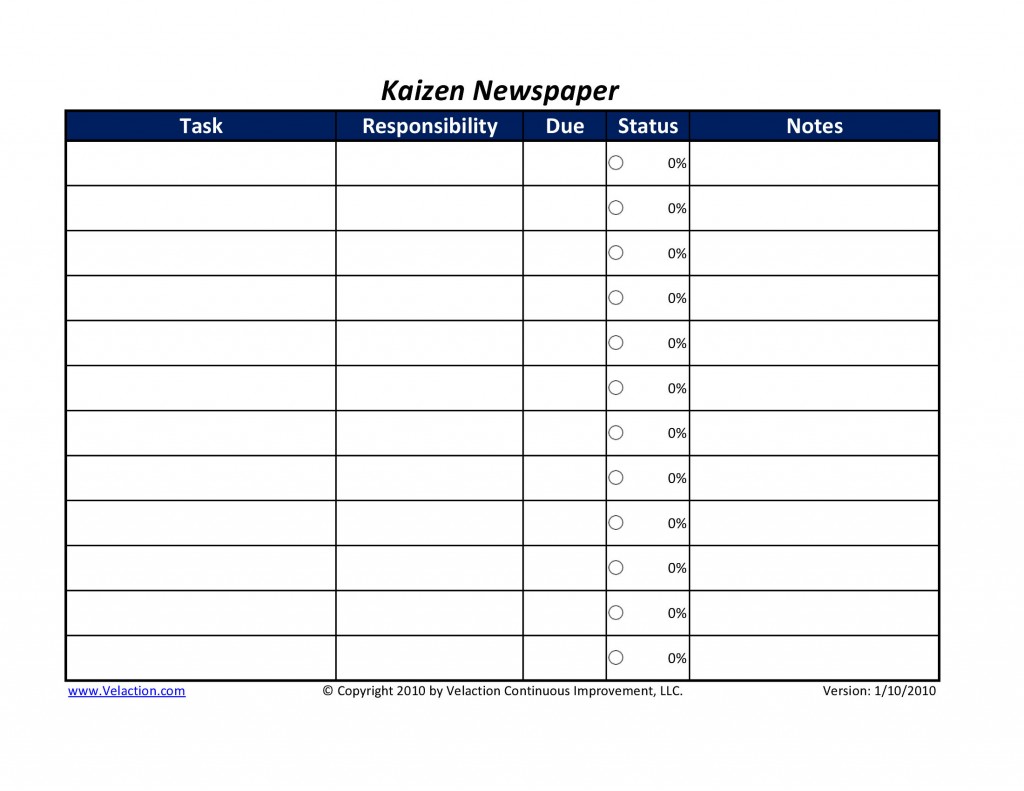 velaction.com/kaizen-newspaper/
Overall, it is important to receive feedback, and opinions from everyone involved with any event, no matter how obscure or obvious the right path forwards appears to be.