During my freshman year of high school I ran cross country. For those unfamiliar, high school cross country strictly consists of running 5K races (3 miles). I myself cannot claim to be a quick runner, especially not as a freshman; however, at our school we did have one senior whose both speed and endurance could only be described as completely bananas. He won almost every race he ran in, broke half the records at our school, and still managed to be a moderately modest individual. During the car ride to a particularly large meet, he gave me an edition of a running magazine. I am not one to read magazines, much less magazines devoted to running, but I suppose his legendary status caused me to at least skim a few pages in the magazine. The only article I recall from the magazine was one discussing "flow", and how getting in a state of flow can help to knock a few seconds off of one's race times.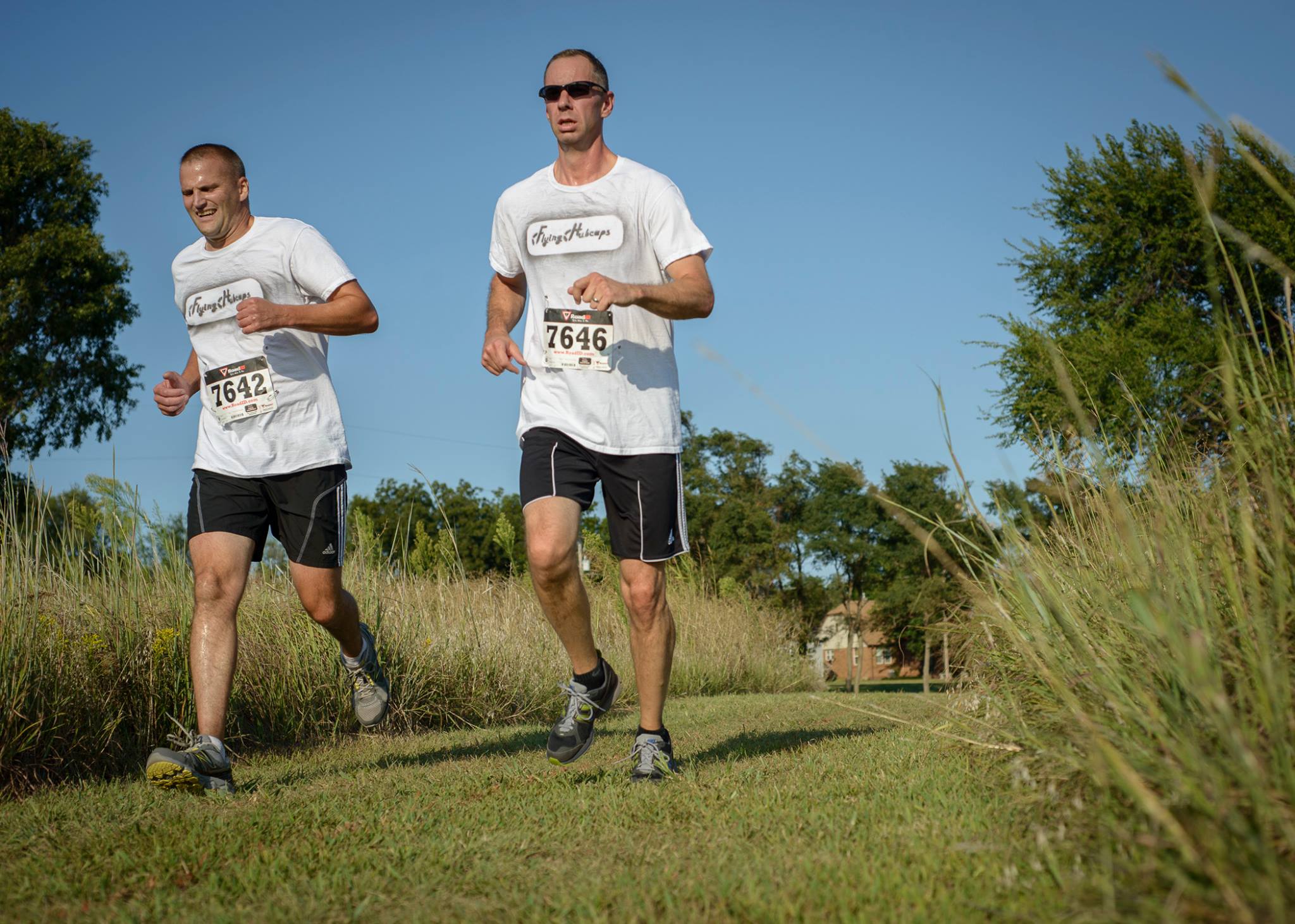 Image:  https://www.aetc.af.mil/News/Photos/igphoto/2001274521/
One may ask, "What is 'flow', and what does it have to do with anything?". The term "flow state" was officially coined by Mihály Csíkszentmihályi in the 1970s, and characterizes a mental state of complete focus. Colloquially a flow state can be thought of as being in the zone, or having such focus on a task that nothing else matters. Having such focus on a task can amplify the results or decrease the time required of various tasks.
In his article "Create a Work Environment That Fosters Flow", Steven Kotler discusses the science behind flow states and how to consistently get in a flow state. The complex details behind the neurochemical processes that go on when one is in a state go far beyond my limited knowledge of biology, but the general idea is that during a flow state the brain releases five chemicals each having different effects on our physiology. Some of these chemicals block out pain or discomfort, others temporarily boost one's creativity, and further still some chemicals temporarily increase one's happiness. All this combined lead to studies showing that an increase in time spent working in a flow state to 15%-20% of one's time can lead to roughly double the productivity. One example cited in Kotler's article was military snipers who reported being consistently in a flow state trained 230% faster than their counterparts. Typically flow is primarily discussed within fields requiring intense physical activity; however, Kotler discusses how to achieve a flow state in the office. Simply put, in order to get to a flow state, one needs to start a task slightly more difficult one is capable of, 4% more difficult being a loose rule of thumb, Kotler suggests. Taking on a task that is too simple leads to boredom and lack of focus, while taking on a task that is too complex leads to one burning out quickly.
Whether at work, at home, on the track, or in a gym recognizing when one is in the zone and fostering this feeling can greatly improve both one's efficiency and happiness. In order to get into this state, find and seek out tasks that seem mildly out of reach, and get in the mindset that nothing else matters.
Reference: Steven Kotler's Article.