Wads Annex G11 was upgraded from a general use space to a collaborative classroom that seats 120 students.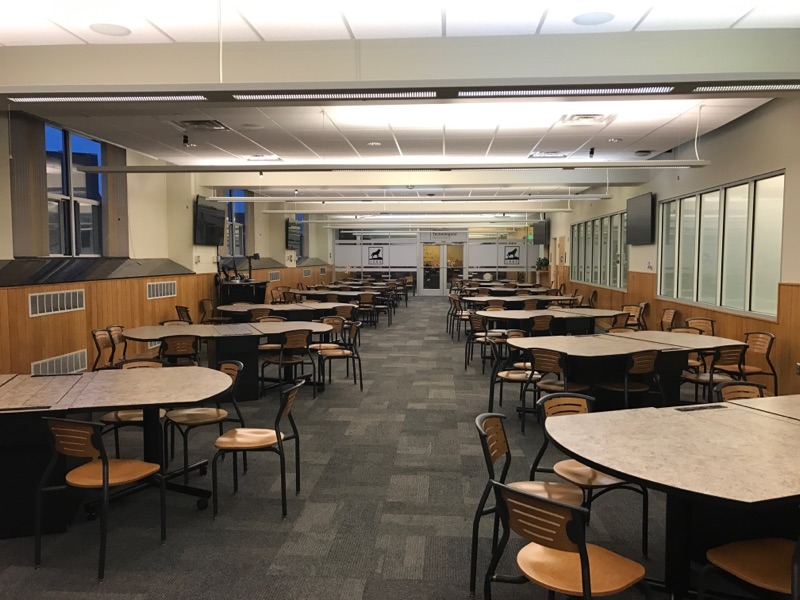 IT-MTS added an Instructor presentation lectern with a Crestron control system, PC, document camera, and support for VGA and HDMI laptops.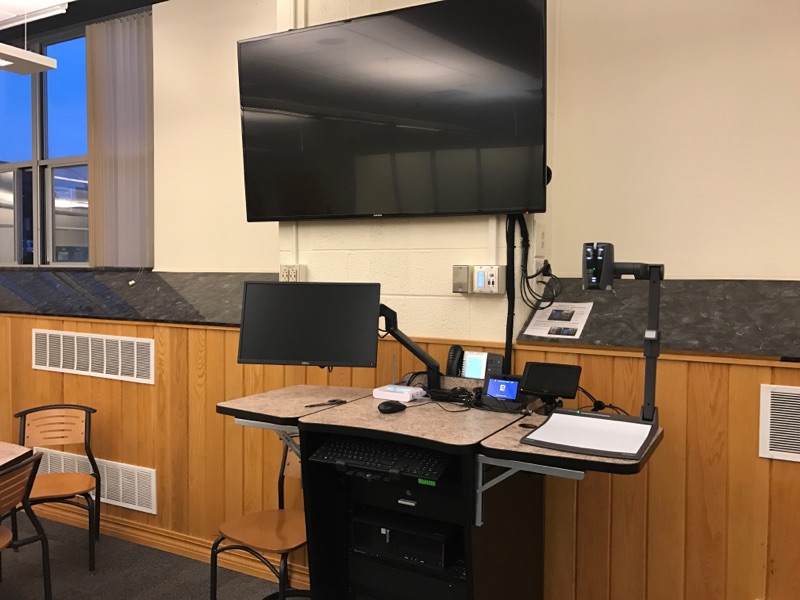 The instructor can select a source and display it on one of six 65″ wall mounted TVs. The room has six TVs—three on the north wall and three on the south wall.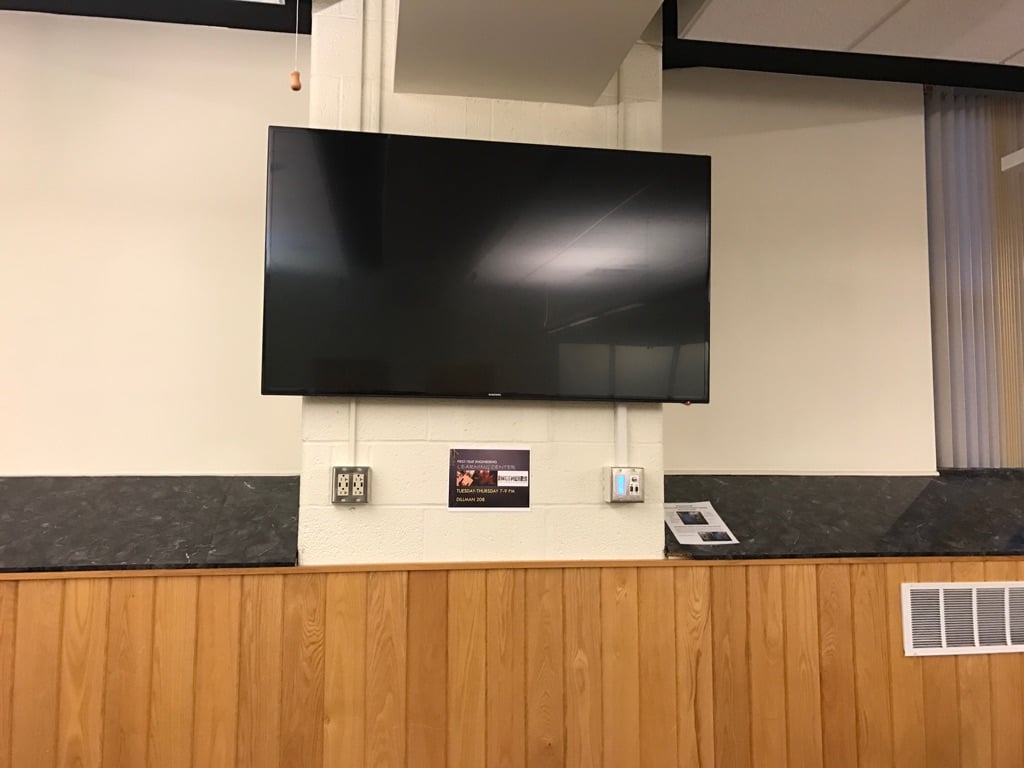 A distributed speaker system with two wireless microphones is available for Instructor use.  Students can collaborate in teams of four at each of the fifteen tables in the room. Two 28″ 4K LCD displays pop up from the center of each table.