The Michigan Tech web services login page will have a new look. The new page will first be used for Banweb Self-Service and MyMichiganTech. This look will be applied to other services in the future. 
To avoid phishing attacks, always check the URL before entering your password. Sites using the new page will have a URL beginning with "https://sso.mtu.edu/" ("sso" stands for Single Sign On). The new page will also have the name and description of the service that you are accessing listed in a light blue box.
Here is an example of what the new Banweb login page will look like: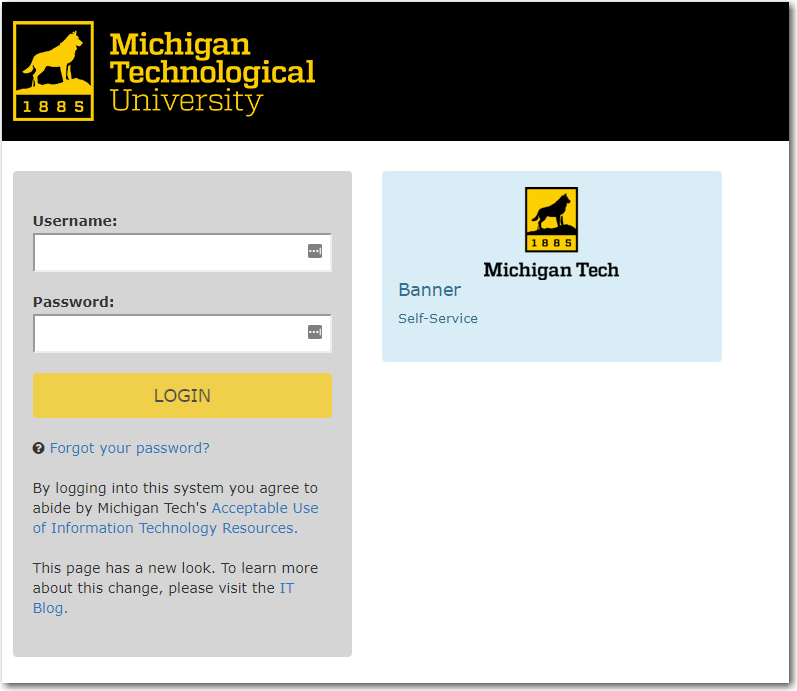 On a mobile device the elements on the screen will rearrange themselves to fit properly. Here is an example of what the page may look like on a mobile phone: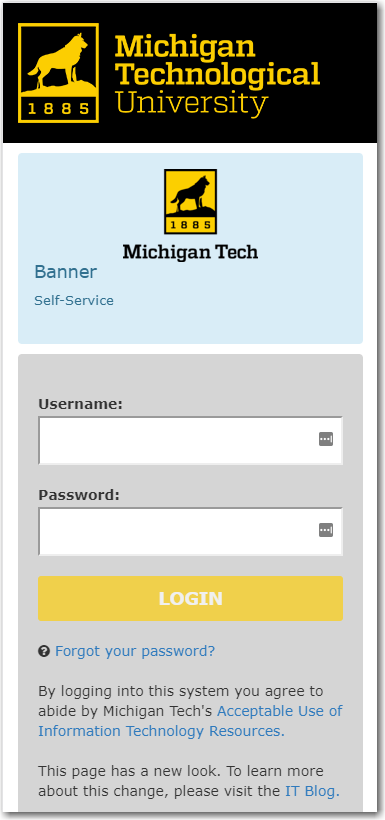 Please contact Information Technology either by email at it-help@mtu.edu or by phone at 906-487-1111 if you have any questions about this new page.