Hubbell Hall was completed in 1890 and housed the entire Michigan Mining School for several years. It was located at the intersection of Hubbell St. and College Ave, where the R. L. Smith (MEEM) building now stands. Hubbell Hall was the home for Physics and Math from the time it was built until 1964, when those departments moved to Fisher Hall. Hubbell Hall was demolished in 1968 having been condemned by the fire marshall as unsuitable for human occupation (even by Physicists).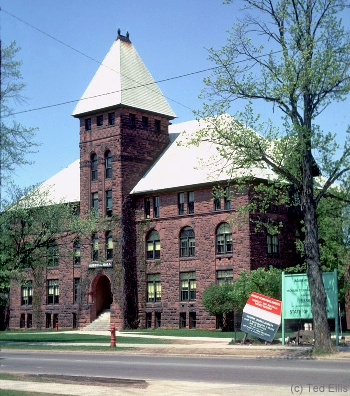 Hubbell Hall just before its demolition
photo by MTU alum Ted Ellis, reproduced with permission.