The Changing MTU Campus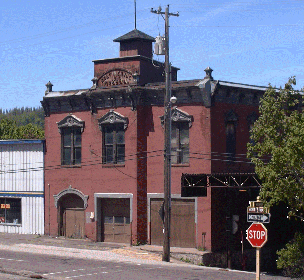 The first classes were held using leased space in the Continental Fire Hall in downtown Houghton. This building still stands and is currently being used for storage. It can be seen on Montezuma avenue, right next to the old Portage Lake District Library. This photo is from the summer of 2004.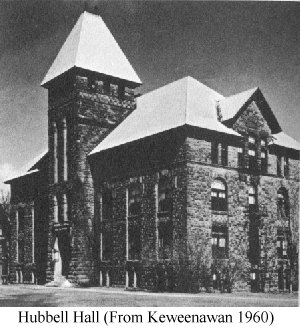 The first building on campus, completed in 1890, was originally known simply as "The Mining School." Once a second building was constructed to house engineering disciplines, it became known as "The Science building." For most of its existence, it was known as Hubbell Hall. Hubbell Hall was demolished in 1968. It was approximately where the MEEM building is currently located. This archival photo can be found in numerous MTU publications.
By 1928 there were more than a half-dozen buildings on campus. The 1928 Library later became known as "academic offices and the library," with an addition built to the north. Now it is the home of Social Science, Business, and Education. The Gymnasium, next to Hubbell Hall, currently houses ROTC. The Chemistry and Metallurgy buildings shown are replacements for earlier Chemistry and Metallurgy buildings which burned in 1920 and 1923 respectively. Both Chemistry buildings were known as Koenig Hall. The new metallurgy building would be known as McNair Hall (not to be confused with the current residence hall of the same name).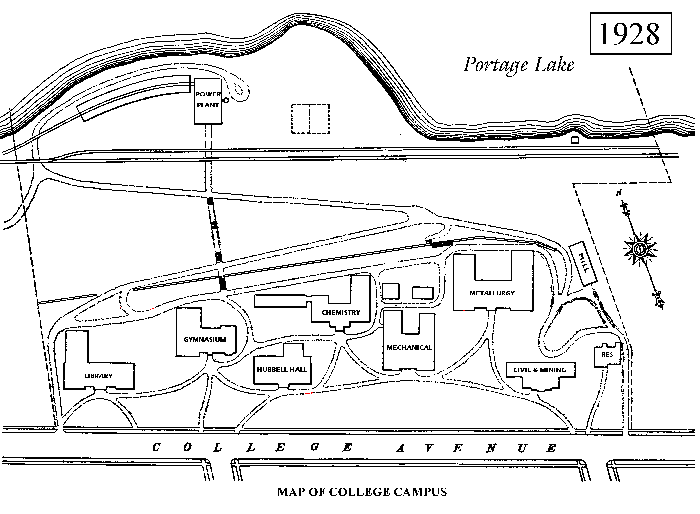 By 1955, some of campus has spilled over to the south side of College Avenue. The President's House (Bldg 9, at the corner of Oak St and Houghton Ave) is approximately where Fisher Hall's large lecture room, Fisher 135, is currently located.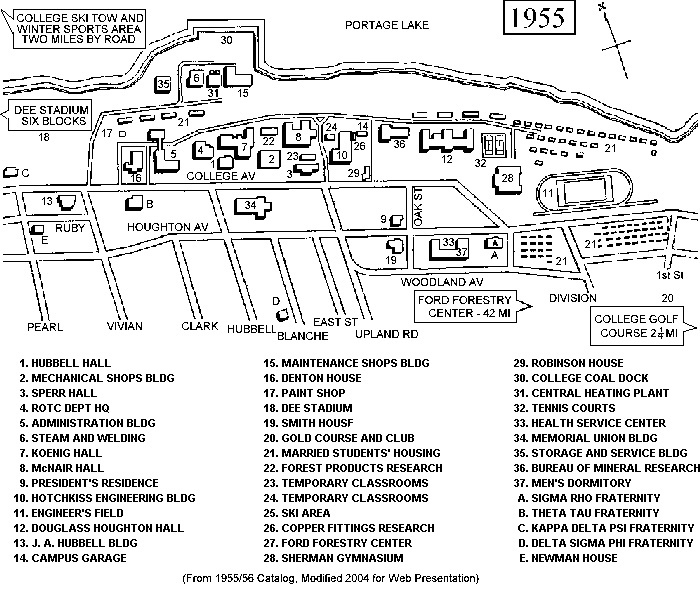 Around 1970, US41 was routed around campus as a four lane highway. Shortly after this, most of College Avenue through campus was removed. In this 1998 USGS Satellite image, you can easily see the pieces of what used to be College and Houghton Avenues and Hubbell and Oak Streets which still remain on campus. In this infrared image, North is straight up.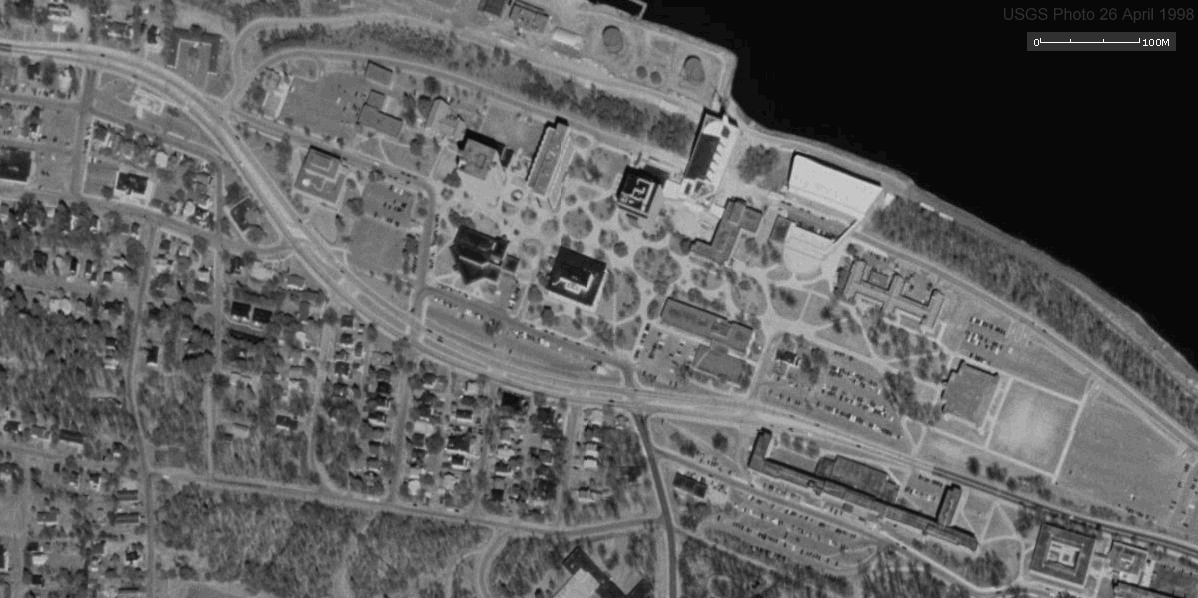 Since this image was taken, the Rozsa performing arts center was built to the East of Walker Arts Center (which itself was a "remodel" of Sherman Gym). A major building project was undertaken in 2004 between Fisher Hall and the Van Pelt Library to add computer facilities, classroom space, and to improve the Library. Phase II of this work will be a remodelling of Fisher Hall. A second floor walkway connects the new construction and the library.
A current campus map is available on the MTU web pages. While older campus maps and other historical descriptions of the campus can be found in a number of places, one convenient location is within the University catalogs, a collection of which can be found at the MTU Archives and Copper Country Historical Collection located within the Van Pelt Library. USGS Satellite images are currently available at TerraServer USA.