Archives—March 2011

Katrina Black
University of Maine
Research Associate
Thursday, March 31, 2011
4:00 pm, Fisher 139
---
---
Ashim Chakravarty
Physics Department
Michigan Technological University
Thursday, March 24, 2011
4:00 pm, Fisher 139
---
Amir Shahmoradi
Physics Department
Michigan Technological University
Thursday, March 24, 2011
4:00 pm, Fisher 139
---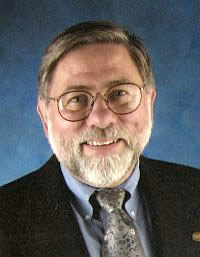 Dr. Joseph Roti Roti, a 1965 physics graduate, has many interests. He is a retired radiation biologist still involved in the teaching of radiation oncology residents and currently professor emeritus, department of radiation oncology at Washington University, St. Louis, Missouri. He holds a BS in physics from Michigan Tech and a PhD in biophysics from the University of Rochester.
Joseph Roti Roti will present a gallery talk entitled "The Fascinating World of Dragonflies: Dragonflies through the Camera Lens" on April 7 in the Niles District Library in Niles, Michigan. The Roti Roti family been involved with nature art and conservation for four generations. There is a Roti Roti Gallery in the Buchanen Art Center, Buchanen, Michigan. Joseph Roti Roti is among the Distinguished Alumni in the Academy of Sciences and Arts at Michigan Tech.
---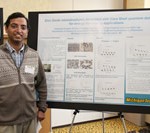 The Graduate School Government sponsored a campuswide research symposium on March 3-4, 2011. The main events of this symposium were a Poster Presentation Session and a Research Colloquium. A joint physics and mechanical engineering-engineering mechanics poster was presented, Zinc Oxide nanostructures decorated with Core Shell quantum dots for energy harvesting applications by Abhishek Prasad, Archana Pandey, Karl Walczak, Advisors: Drs. Craig Friedrich and Yoke Khin Yap.
---

W. Patrick Arnott
Department of Physics and Atmospheric Sciences
University of Nevada Reno, Reno NV
Thursday, March 17, 2011
4:00 pm, Fisher 139
---
The Outstanding Young Alumni Award is presented each year to alumni under the age of 35 who have distinguished themselves in their careers. The award recognizes the achievement of a position or some distinction noteworthy for one so recently graduated. The 2011 recipient is Katerina Aifantis, BS Engineering 2002.
View the Tech Today article
---
---
Madhusudan Savaikar
Physics Department
Michigan Technological University
Thursday, March 3, 2011
4:00 pm, Fisher 139
---