MICHIGAN TECH LODE STUDENT NEWSPAPER
---
ENTERTAINMENT & ENRICHMENT
Indian Food at  Khana Khazana
Indian cuisine is on tap for Friday's Khana Khazana in the Memorial Union Food Court. The menu includes:
Chicken Tikka Masala—a dish of roasted chunks of chicken tikka in a spicy sauce.
Paneer Butter Masala—a vegetarian curry made with Paneer Butter.
Gobi 65—a side dish with deep-fried cauliflower.
Double ka meeta—a bread pudding dessert.
The price is $7.25 for the full meal which includes a fountain drink. Like us on Facebook @Khana Khazana at Michigan Tech.
---
This weekend, Film Board Presents: 

The Big Short

This movie will be shown the following times at Fisher 135:

Friday, Feb. 26

 @ 

5:30

, 

8:30

, and 

11:30

Saturday

, 

Feb. 27

 @ 

2:30

, 

5:30

, 

8:30

, and 

11:30

Sunday

, 

Feb. 28

 @ 

2:30 and 5:30

Tickets are $3, and concessions are $1 each.

The Big Short is rated R. Check out the trailer here:

[youtube]https://www.youtube.com/watch?v=vgqG3ITMv1Q[/youtube]
---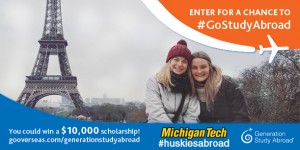 #GoStudyAbroad $10,000 scholarship
Do you want to study abroad, but don't know how to fund it? Great news! The Institute of International Education has partnered with Go Overseas to launch the #GoStudyAbroad $10,000 scholarship.
To be eligible for the scholarship, apply online by March 31st. (http://www.gooverseas.com/generationstudyabroad)
Email studyabroad@mtu.edu if you have any questions.
---
Pancake Breakfast to Benefit Relay for Life
Phi Delta Chi and Lambda Chi Alpha are teaming up for their annual pancake breakfast on February 27 at St. Albert the Great on MacInnes Drive from 10:00 AM to 2:00 PM. Bring friends, family, and other good company to celebrate a break from cooking and an all you can eat breakfast.
Tickets are $5 at the door or $4 in advance at the MUB Commons. A promotions table will be set up from 10:30-1:30 on weekdays until the event.
---
Snow Soccer Tournament Hosted by MTSF and the Alumni Association
Sign up for some 3 on 3 'Snoccer', snow soccer with an exercise ball on Saturday, March 19 at the Michigan Tech Soccer fields. Cost is $5.00 per team.
For more information contact Nathan Wilkinson at ndwilkin@mtu.edu.
---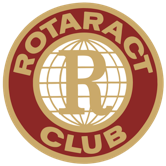 Make a Difference in the Community and Beyond, Join Rotaract Student Organization
Are you looking for something special and unique to add to your resume? Do you want to make a difference in the community and around the globe? Look no further!
The Houghton- Hancock Rotaract Club of Michigan Tech is looking to fill new leadership positions within their organization. Rotaract is a service organization for young professionals and college students from ages 18-30. The group focuses mostly on community service, international service, and professional development networking. The Houghton-Hancock Rotaract Club Michigan Tech Chapter is comprised of members from Michigan Technological University and Finlandia University and is sponsored by the Houghton Rotary Club.
Currently, Rotaract is looking to fill the following positions on their Leadership Board:
-International Chair
-Fundraising Chair
-Community Service Chair
-Membership Chair
-Professional Development
Please send an email to Rotaract President Erin Knoeck (eknoeck@mtu.edu) in order to get more information about each of the positions and how to apply. Applications will be due Friday, March 18.
---
WORKSHOPS, MEETINGS & INFO SESSIONS
Free Women's Yoga Session Hosted by the Women's Programming Committee
Feeling stressed lately? Looking for a fun way to unwind? Like yoga? Women's Programming Committee, an organization dedicated to providing events and programs for women on campus, will be hosting a free yoga event on Wednesday, March 2nd from 7-8pm. This event will be in MUB Alumni Lounge A. Feel free to bring a yoga mat, but if you don't have one, a large towel will work fine. We look forward to seeing you there!
Any questions can be directed to Georgia Hurchalla at gnhurcha@mtu.edu.
---
REAC General Meeting
Tuesday
 (3/1) REAC will be having their March General Business Meeting in
Dillman 214 at 
7:00 PM
. Dr. Brad Howard from New York Airbrake will be in to discuss autonomous trains, mechanical engineering practices and research and development at his company. On top of the very interesting presentation, annual officer elections will be held. If you have ever considered getting more involved in a student organization, this is a great chance to be a part of a great group! We will be voting during our meeting, so if you are interested in a position, come with a couple reasons as to why you would be a good fit for the position. Positions are listed below along with a few of their respective responsibilities.
As always, free food and all majors welcome at the meeting!
OFFICER POSITIONS (General Descriptions):
– President: Ensure club is retaining/welcoming members, increase club visibility on campus, interact with members, run general business meetings.
– Vice President: Assist President, Plan/Coordinate Rail Day Expo/Rail Night.
– Treasurer: Manage Club's budget, Coordinate food plans for GBM's, work with USG for club funding.
– Secretary: Keep track of club records, record attendance and take meeting minutes.
– Social Chair: Coordinate club events, plan field trips and hotel accommodations.
– Marketing Chair: Design/distribute posters and marketing materials for club events.
– Webmaster: Update club social media platforms (Facebook, blogspot and google calendar).
---
CAMPUS NEWS
USG Executive Board and At-Large Nominations OPEN
The 2016-2017 Undergraduate Student Government nominations for the Executive Board and At-Large Representatives are now open until March 15 at 11:59 PM! Voting will begin on March 16 at 11:59 PM.
Also, nominations for the USG general body will open March 2 at 11:59 PM and close on March 15 at 11:59 PM.  Voting for the general body will begin on March 22 and close on March 29.
Do not let this opportunity to select your future leaders pass you by! Here is the link for nominations: HERE
---

Nominations Closing for President's and Vice President's Award on 3/4
The deadline to nominate a student for the President's Award for Leadership and the Vice President for Student Affairs and Advancement Award for Service is Friday, March 4 at 5:00PM. No late submissions will be honored.
Nominees have until until Friday March 18 at noon to turn in their supporting documents.
For more information visit the website at http://www.mtu.edu/student-affairs/interests/awards/ or call Student Activities at 906-487-1963.
---
Deadline Approaching for the Percy Julian Award
Do you know an outstanding Undergraduate Student who display's outstanding leadership accomplishments which promote diversity, social equality, or racial/ethnic and cultural understanding at Michigan Tech.
Please nominate them for The Percy Julian Award
Requirements:
Be an enrolled, full-time undergraduate student at Michigan Tech.
Had a cumulative GPA of 2.50 or better at the end of the Fall semester of the current academic year.
Display outstanding leadership accomplishments which promote diversity, social equality, or racial/ethnic and cultural understanding at Michigan Tech.
The closing date for nominations is 
Friday, March 4, 2016 at 5:00 PM
Find the nomination form 
here
.
---
NOW HIRING for Fall 2016 in the Waino Wahtera Center for Student Success
-Academic Success Coach
-Commuter Student Assistant
-ExSEL Peer Mentor
-Success Course Peer Teaching Assistant
-Transfer Student Assistant
For full position descriptions and to apply go to www.mtu/edu/success
---
Book and Toy Drive
The Society of Intellectual Sisters is turning to students, staff, faculty and community members for donations of books or toys in decent condition.
All donations of books and toys will go to Detroit and Flint Elementary and Middle School students. Boxes have recently been put into the Center For Diversity and Inclusion and another in Administration building near the elevators.
---
SPORTS & WELLNESS
 Upcoming Intramural Events
Entry Deadlines:
Men's/Women's Volleyball: Wednesday March 2 @ 5:00 PM
–   Season begins after Spring Break
Racquetball Ladder: Monday, March 14 @ 5:00 PM
Dodgeball: Thursday, March 17 @ 3:00 PM
–   Tournament on Saturday, March 19
Register your team at www.imleagues.com/MTU
– For more information:  E-mail imsports@mtu.edu
---
CAREER SERVICES
---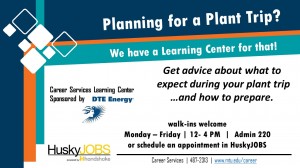 ---