---
"Promise me you'll always remember: you're braver than you believe, and stronger than you seem, and smarter than you think."

– Christopher Robin to Winnie the Pooh
Tuesday September 24, 5:00PM – 8:00PM
Join the Society of Women Engineers for an Evening with Industry! This is an annual corporate – student networking event hosted by our Michigan Tech SWE Section. There will be many company representatives attending and eager to speak with 270 students about their company and job opportunities. Social hour is at 5:00PM and a sit-down dinner is at 6:00PM
Please go to the EWI website to register.
---
HuskyLEAD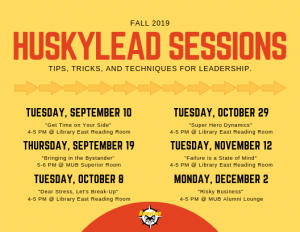 Want to find ways to develop your leaderships skills this semester? Come to the Fall 2019 HuskyLeads to gain some tips, tricks, and techniques for personal, organizational, and academic success. HuskyLeads are one hour long sessions for those who want to learn and elevate your leadership skills. Please see the image provided for more information on what workshop is provided and when.
Tuesday, September 10 @ 4:00PM – 5:00PM
Where: Library East Reading Room
"Get Time On Your Side" 
Thursday, September 19 @ 5:00PM – 6:00PM
Where: MUB, Superior Room
"Bringing in the Bystander" 
Tuesday, October 8 @ 4:00PM – 5:00PM
Where: Library East Reading Room
"Dear Stress, Let's Break-Up"
Tuesday, October 29 @ 4:00PM – 5:00PM
Where: Library East Reading Room
"Super Hero Dynamics" 
Tuesday, November 12 @ 4:00PM – 5:00PM
Where: Library East Reading Room
"Failure is a State of Mind" 
Monday, December 2 @ 4:00PM – 5:00PM
Where: MUB Alumni Lounge
"Risky Business"
---
FREE QPR Suicide Prevention Trainings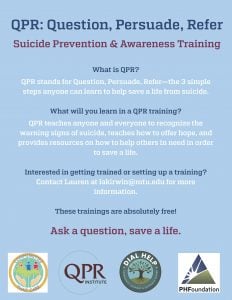 Is your students group or organization interested in suicide prevention training? Lauren Kirwin, QPR Facilitator, is offering FREE one hour in-person suicide prevention trainings to any and all students and student groups on campus.
---
Start Planning Your 2020 Abroad!
The Michigan Tech Study Abroad Fair will take place on September 18th, 10:00 am – 2:00 pm on campus under the CareerFest Tents (between EERC and Chem Sci). 

The Study Abroad Fair is an opportunity for you to meet with study abroad program representatives from the following:
In addition, you can meet with exchange students from Europe and Australia, mingle with study abroad alumni, and learn more about Michigan Tech modern languages.
---
Expanded Overnight Study Space in the Library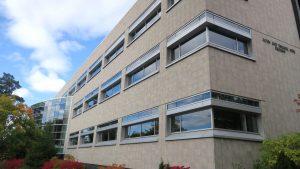 All of the library's second floor public space is now available for overnight study! Students have asked and we listened. The expansion of the library's 24-hour study space allows students overnight access to 7 group study rooms, 44 computers, two printers, and 4 additional restrooms. The entrances to the overnight space will remain the same, either through the Rekhi bridge entrance or the overnight west entrance of the library using a valid Husky ID card.
Tuesday September 27, 5:30PM in Fisher 135
Hosted by Student Health and Wellness, "Do It For Daniel" is a film that documents Daniel Olson's story. It was created to educate people about the impact of depression, anxiety and mental illness.
Through education, and with your help, the goal is to get this documentary into every high school in the United States and all channels, so we can stop the stigma.
Jeff Olson, Daniel's father, will be on Michigan Tech's campus speaking about and sharing this documentary. The event is scheduled for 5:30 p.m. Tuesday, (Sept.17) in Fisher 135.
---
Join the Center for Diversity and Inclusion in celebration for Latinx Heritage Month Monday, September 16th at 2:00-4:00 PM in the Alumni Lounge A. There will be a panel of staff, faculty, and student discussing the contributions of their culture to our society.
Upcoming Intramurals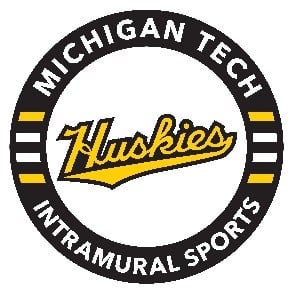 Please check out our Fall 2019 Activity Schedule for more details.
Intramural Sports is also HIRING! Interested in becoming an intramural official? If interested please apply here.
Upcoming Entry Deadlines
PAINTBALL: Friday, September 13th @ 12:00PM Noon
Tournament on Saturday, September 14th
Kickball: Wednesday, September 18th @ 8:00 am
Tournament on Sunday, September 22nd
Bocce Ball: Friday, September 20th @ 12:00PM
Tournament on Saturday, September 21st
Disc Golf Glow Tournament: Friday, September 20th @ 12:00PM
Tournament on Saturday, September 21st starting at 8:00 pm
Racquetball Singles: Friday, September 20th @ 12:00PM
Frisbockey: Wait-List Deadline -Thursday, September 19th @ 8:00AM
Soccer Fours: Wait-List Deadline – Friday, September 20th @ 8:00AM
If you are interested in officiating, please email imsports@mtu.edu
Register your team here.
 Click here to view our Intramural Handbook
If you have any questions, please contact Craig Pellizzaro at 487-3040 or crpelliz@mtu.edu.
---
3rd Annual GeekU.P. Mini- "Comic-Con" Charity Event
Join us for a fun-filled geektastic charity event! GeekU.P. is a mini-con charity event celebrating geek culture offering an artists' alley, vendors, cosplay contest, celebrity Q&A's, autograph sessions, and more!
When: Saturday, September 14 from 1:00-8:00PM
Where: MUB Ballroom
Tickets are available at Black Ice Comics, 403 Lakeshore Drive in Houghton or at the door. $10 for adults, $5 kids 14 and under, and $5 for students with ID.
For more information, check out our website: www.geekup906.com
Or check out the Tech Today Article.
---
HuskyDeals Google Group!
The HuskyDeals Google Group is here to share information about our current promotions and services! We distribute relevant information using a very limited amount of communications through this group. You may join or leave at any time.To join now, email "huskydeals-l+subscribe@mtu.edu" or search your Google groups for HuskyDeals and select the Join option. And if you're already a member, check your email for your birthday discount coupon! Thank you for your patronage!
---
The Rozsa Center 2019/20 Season Ticket Sale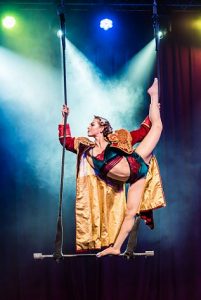 The Rozsa Center is pleased to announce their 2019/20 Single Event Tickets are on sale August 1st! Featured this year are 12 Rozsa Presenting Series events, opening with a circus on the Rozsa stage in September!
Season Ticket Packages went on sale July 1st, with the best discounts available on all the season has to offer! There are four Season Ticket Package options this year, offering savings of 18% – 37% off single ticket prices: A Full Season Ticket Package, a pass to all the arts at Michigan Tech! Enjoy the biggest discount available off the single ticket price on all Rozsa and VPA events. The popular "Pick 6" Season Ticket Package has returned and is an even better value this year. We continue to offer the "Pick 3" option and have brought back the very popular "Family Pack" option that will help you bring the whole family to a big show at an affordable price. We hope there is a package that works for you! Thank you to all of our long-time Season Ticket holders, we're holding your seats, from now through August 1st, when single tickets will go on sale. For new Season Ticket buyers, welcome, we look forward to seeing you this season.
For more information or to purchase tickets, contact Michigan Tech Ticketing Services at the Central Ticket Office (SDC), at 906-487-2073, or go online at
mtu.edu/rozsa
.
---
The SDC Building Schedule
SDC Building Schedule 8/26/19-5/2/20. Revised schedules for Thanksgiving break, Christmas break, and Spring break will be posted at those times.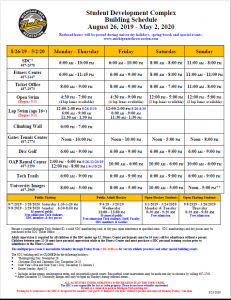 ---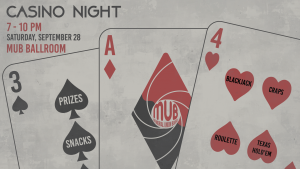 Event Name: Casino Night
Date: September 28
Time: 7-10 pm
Location: MUB Ballroom
Viva Las Vegas! Come over to the MUB Ballroom on September 28th from 7-10 pm to show us your skills in classic games such as blackjack, roulette, and many more! Throughout the night you will be playing to win tickets for a prize drawing at the end of the event! Snacks and refreshments will be available to help keep your winning streak rolling! **Must be present to win**